Linking UAN with Aadhaar – How to verify it?
EPFO has come out with a new service by which you can verify whether your UAN is linked with Aaadhar or not.
Step 1: Go to the portal link – https://iwu.epfindia.gov.in/eKYC/trackingUanStatus
Step 2:  Enter your UAN number and Click on Submit
Step 3: Depending on whether your Aadhaar link is successful or not different messages would be displayed as shown below
If your UAN & Aadhaar Linking is successful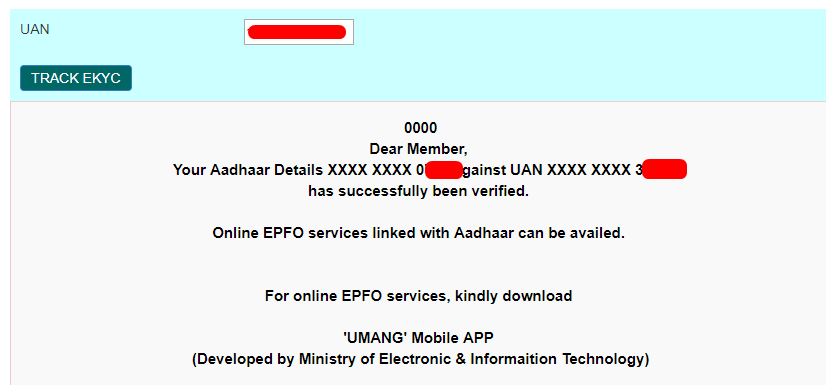 If your UAN & Aadhaar has not been linked

You may also like...