How to know or get your UAN number?
Generally Employers will inform you of the UAN number and if they have not informed your UAN number then please contact them to get it.
And EPFO Provides a facility by which you can know  your EPF number by entering any of these details below
along with your Name, Date of Birth, Mobile number and Email ID (Mobile number & Email ID are just for sending information of your UAN)
Steps to know your UAN number
Step 1 :  Go to https://unifiedportal-mem.epfindia.gov.in/memberinterface/
Step 2 :  Click on the know your UAN status link as shown below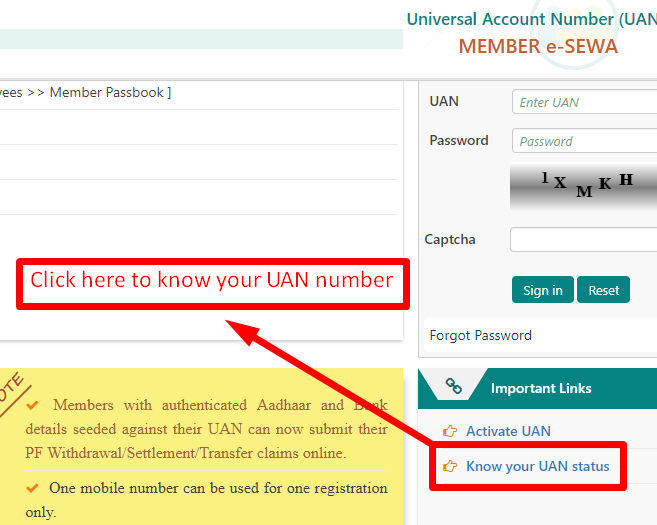 Step 3 :  Enter all the details as shown below (You can choose your PAN or Aadhaar or Member ID)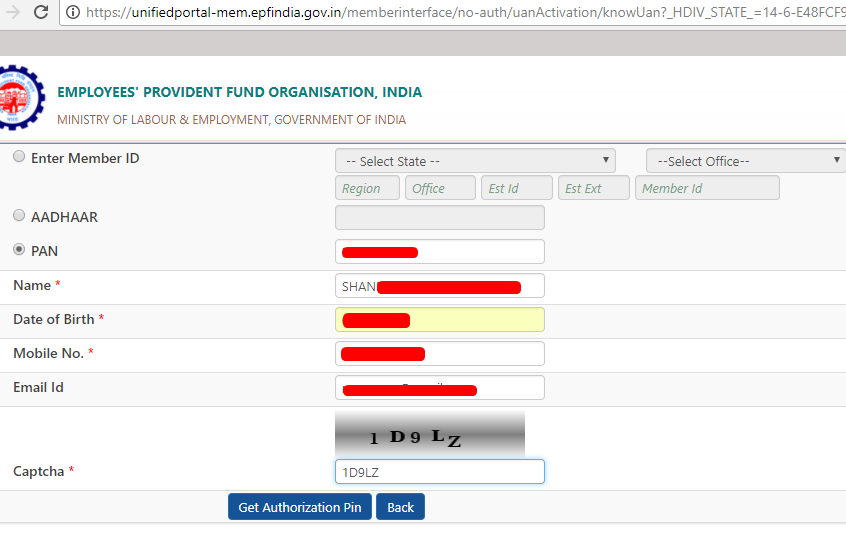 Step 4 : Click on "Get Authorization Pin" to get the authorization pin to your mobile number
Step 5 : Once you Click on "Get Authorization Pin", you will get a pin to your mobile number  and the screen on Step 6 will be displayed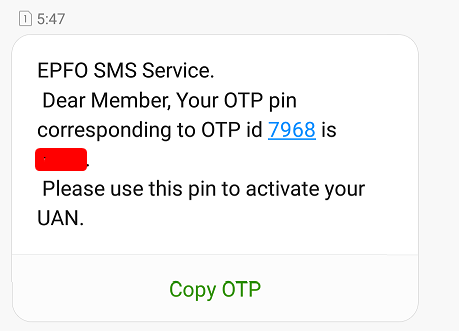 Step 6 : Then enter the OTP in the below screen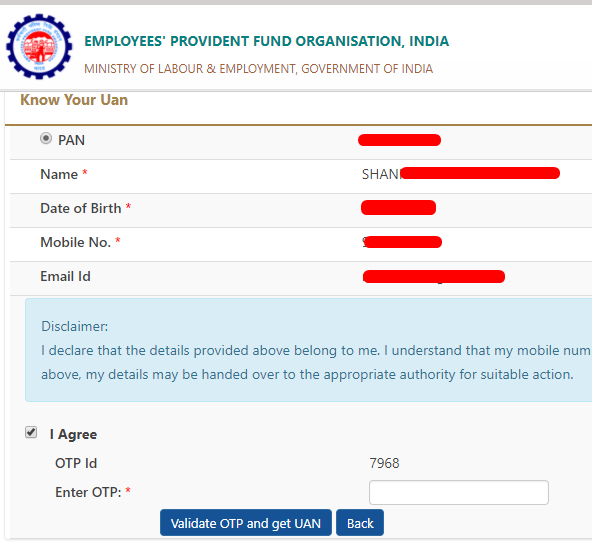 Step 7 : Once you enter the OTP a message will be displayed saying  "Your UAN and UAN Status sent to your registered mobile number"

Then you will get UAN to your mobile number

You may also like...