HDFC Bank allows you to close your Personal Loan instantly via online without ever visiting the bank branch. The process is very simple and can be completed in 5-10 mins provided you have the required funds to pay the balance amount along with the pre-closure charges.The funds can be in any bank as you just need to pay through a payment gateway for the loan closure. Follow the below steps to close the HDFC Personal loan
Step 1: Go to https://www.hdfcbank.com/personal/resources/learning-centre/borrow/how-to-close-a-personal-loan
Step 2: Click on "Click here" to raise a online token or directly go to this page – https://apply.hdfcbank.com/digital/retail_assets_phase2#DT_HomePage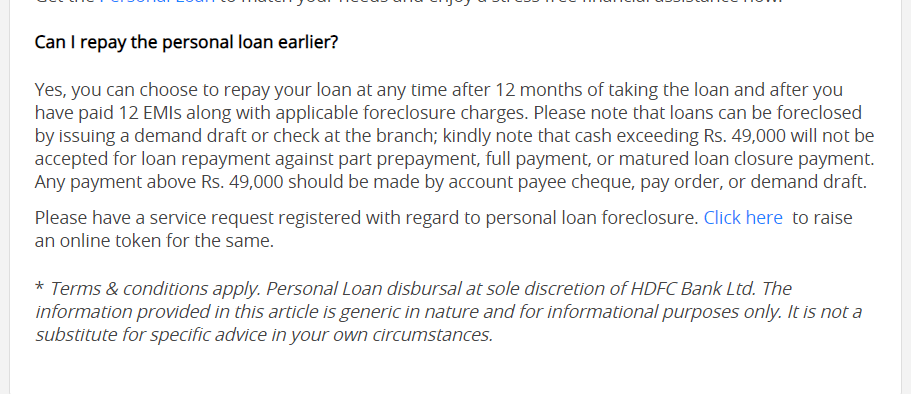 Step 3: Enter the Mobile number associated with your HDFC Loan account or an HDFC Bank account as shown below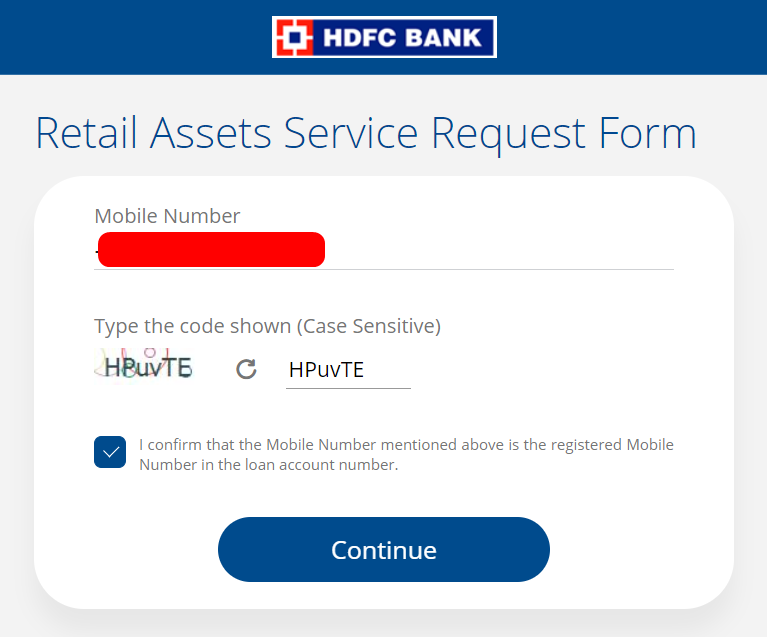 Step 4: Enter the OTP sent and click on "Continue" button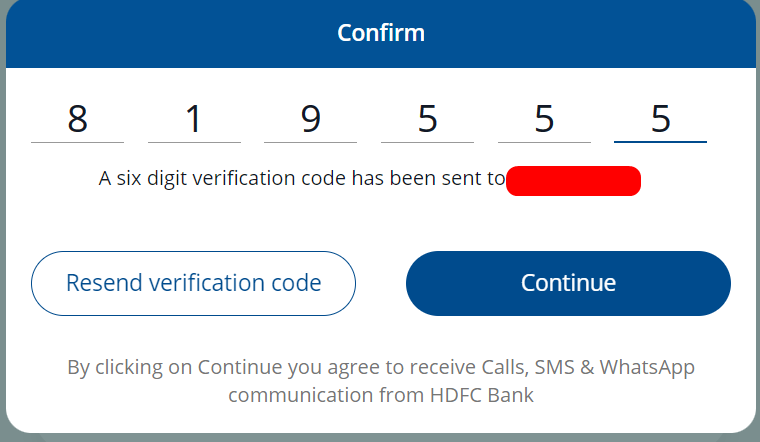 Step 5: List of Loan accounts in HDFC Bank would be displayed as shown below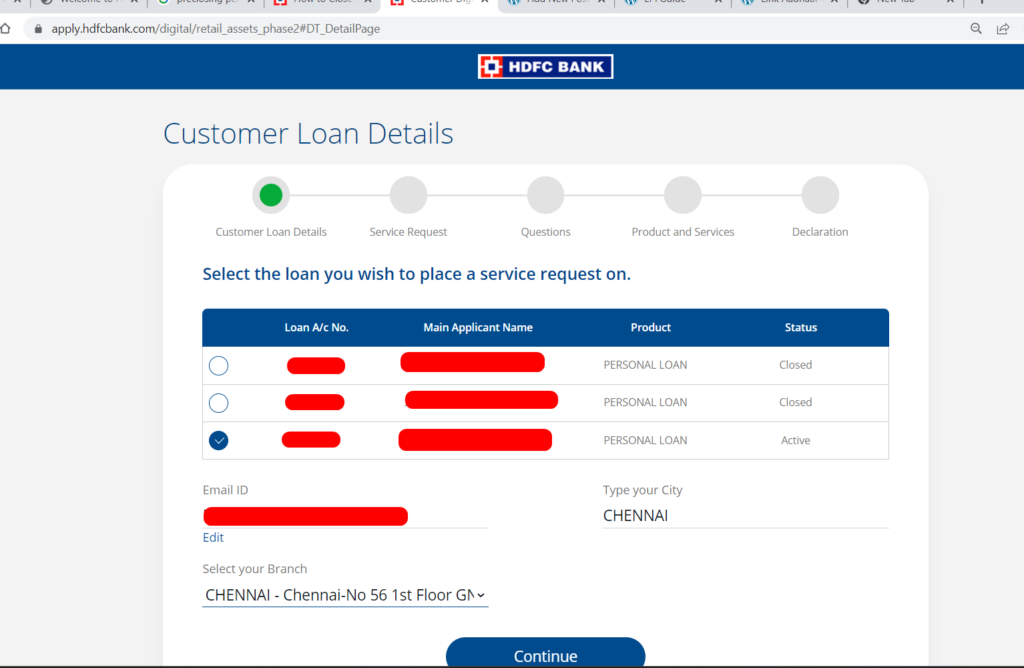 Step 6: Choose the account you want to close and then type the city and select the branch and then click on continue (You can choose any HDFC bank branch, it need not be your home branch). For this I selected a branch which was different from my home branch.

Step 7: In the next screen, EMI Details along with LAN (Loan account number) and Principal amount outstanding would be displayed as shown and set of different options also would be displayed under the Service Request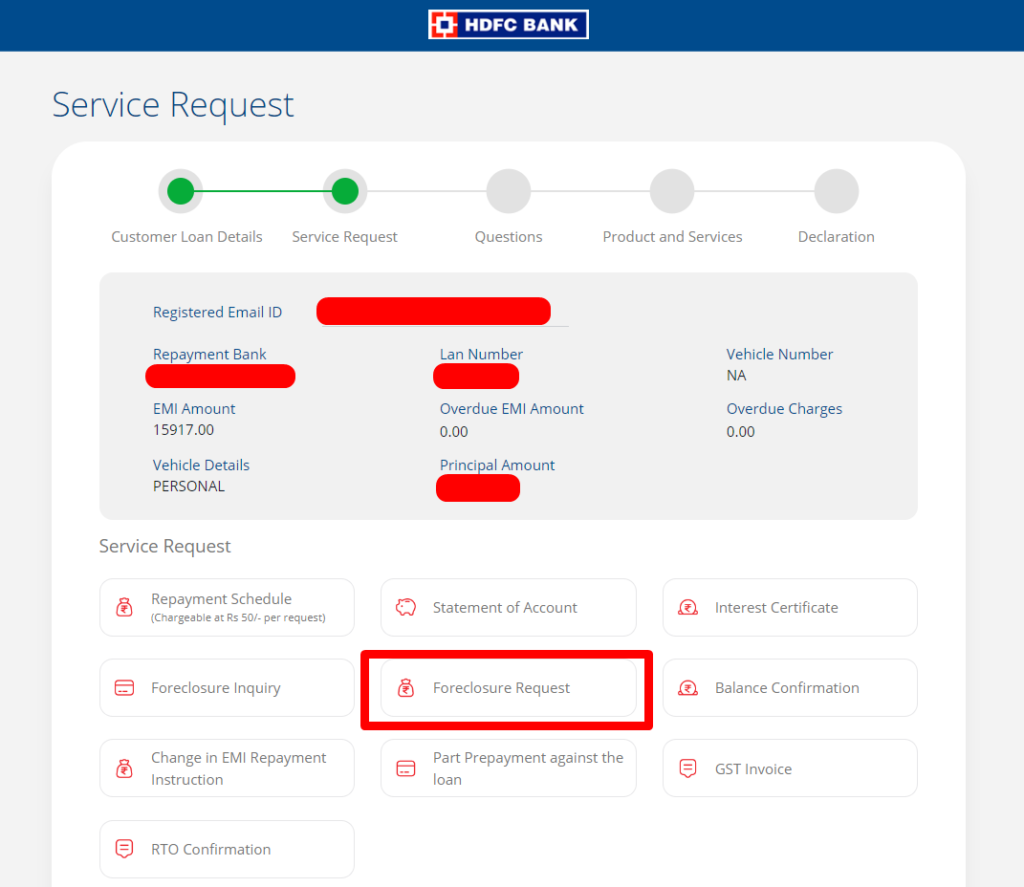 Step 8: Click on the option, "Foreclosure Request" under Service Requests as shown in the above screen
Step 9: Prepayment charges are applicable depending upon the tenure of the loan, if it's more than 24 months.. prepayment charges are around 2.36% where as for 12-24 months the prepayment charges are different.
Step 10: Foreclosure amount would be displayed along with the Loan account no in the below page and select the reason for Foreclosure and then click on continue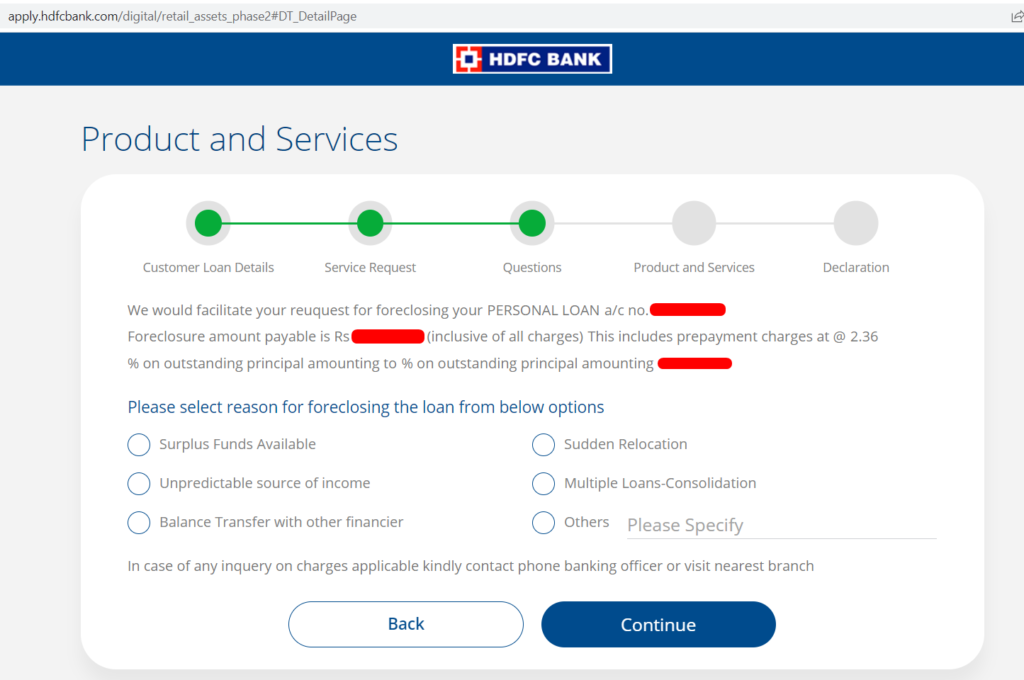 Step 10: In the next page click on "Not Now" and add the remarks as "Please send me the Loan closure link ASAP" and then click on continue button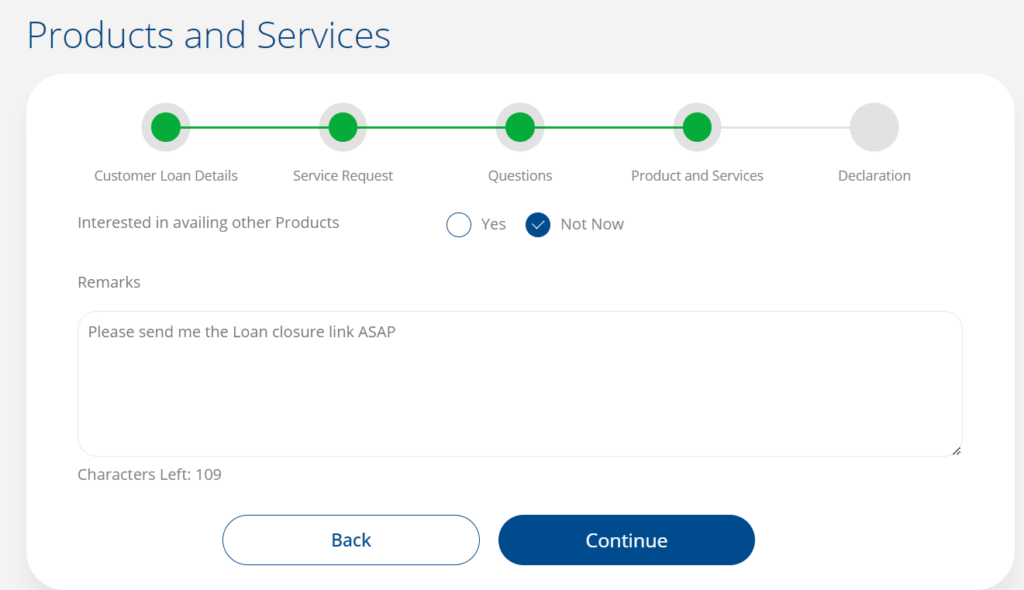 Step 11: Read the declaration and then click on "Submit" button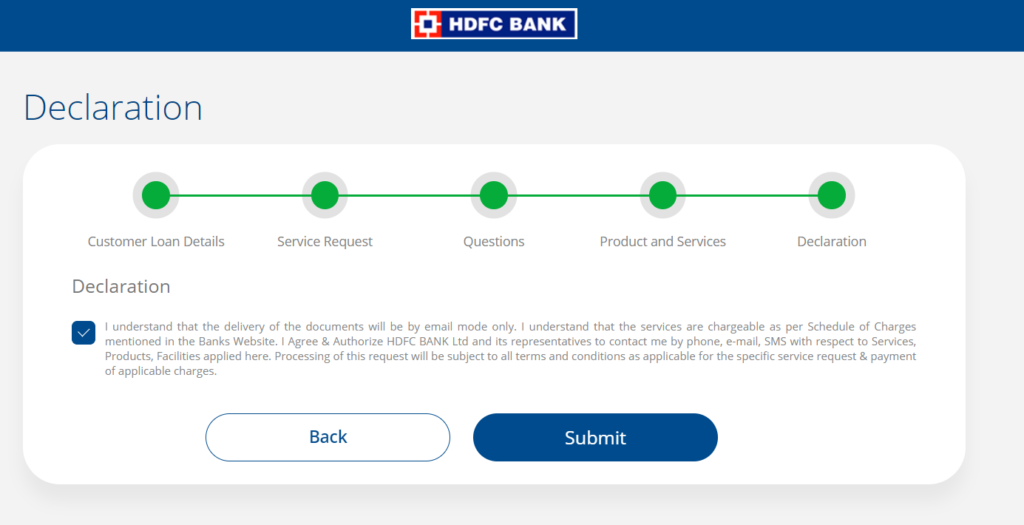 Step 12: A successful message would be displayed indicating generation of a Service Request along with a note saying a SMS link would be sent from HDFC bank for closure of the loan account.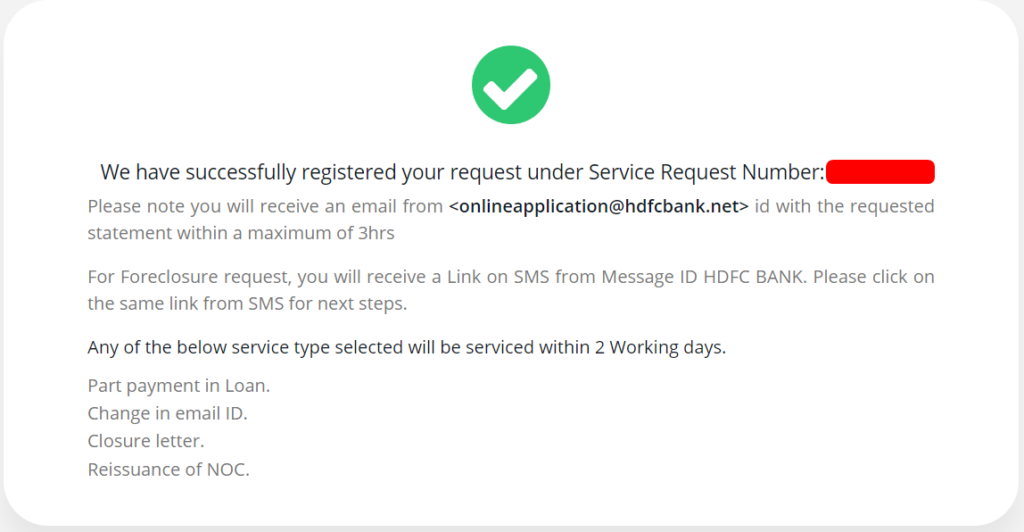 Step 13: You would receive an SMS similar to the one as show below. Click on the hdfcbk.io link at the bottom as shown in the below image

Step 14: Click on the link will take you to payment page where the prepayment amount would be displayed along with the Order number (Note down the Order number as well as the amount)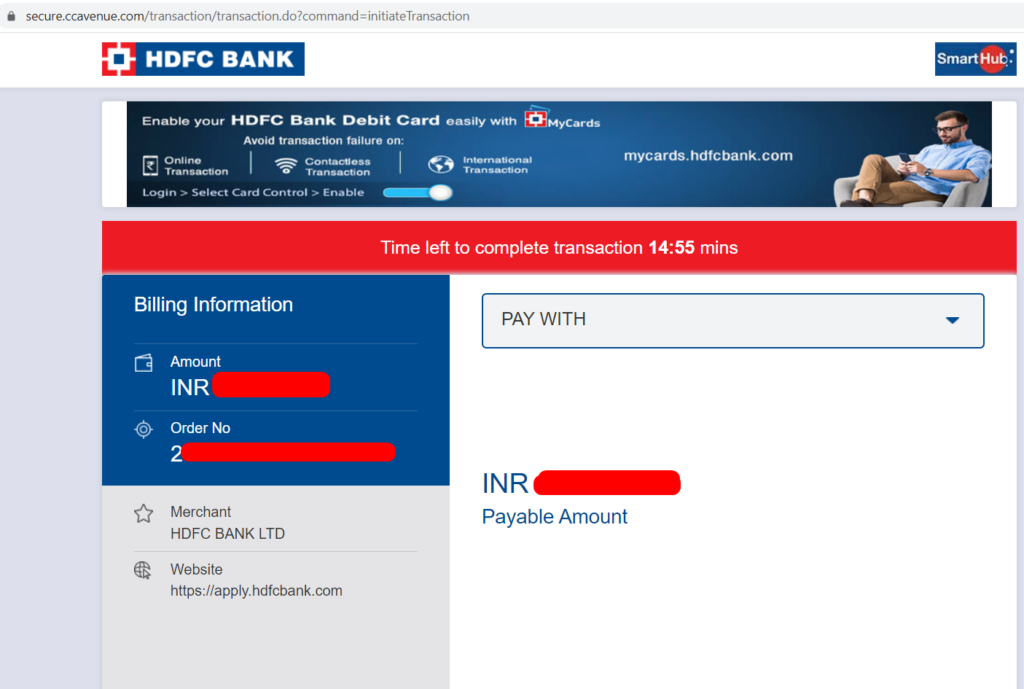 Step 15: Verify the other details and click on "Confirm" as show below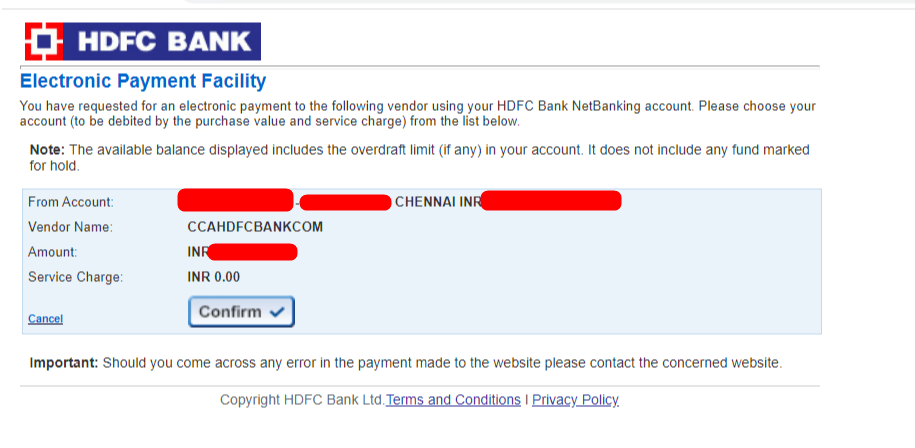 Step 16: Once the payment has been made, you will get a success message saying that the Transaction is successful and Closure letter will be email within 10 working days to your registered email ID.

The loan would be closed within next 24 hours and this will be also updated in the HDFC Banking portal as shown below.And you would also get an email as shown below stating that HDFC loan account has been closed. The Closure NOC letter would be generally dispatched within 10 working days.