PF Establishment search helps you to find the PF Account ID of the company in which you are working. You can search using the company name or by using the company PF ID in the below steps. This helps you to verify whether the company is genuine or not!
Step1: Go to https://unifiedportal-epfo.epfindia.gov.in/publicPortal/no-auth/misReport/home/loadEstSearchHome

Step2: Enter the name of the Establishment or the PF code of the Establishment as shown below

Step3: After entering the Captcha, Click on "Search" button below
Step4: List of Establishments matching the name would be displayed as shown


Step5: Click on View Details
Step6: Click on View details, scroll down to see the details of the Establishment (Company) on the same page. Details page will have Establishment Code, Establishment Name, Status, Exemption status etc., This would help us to verify whether there is any company matching these criteria.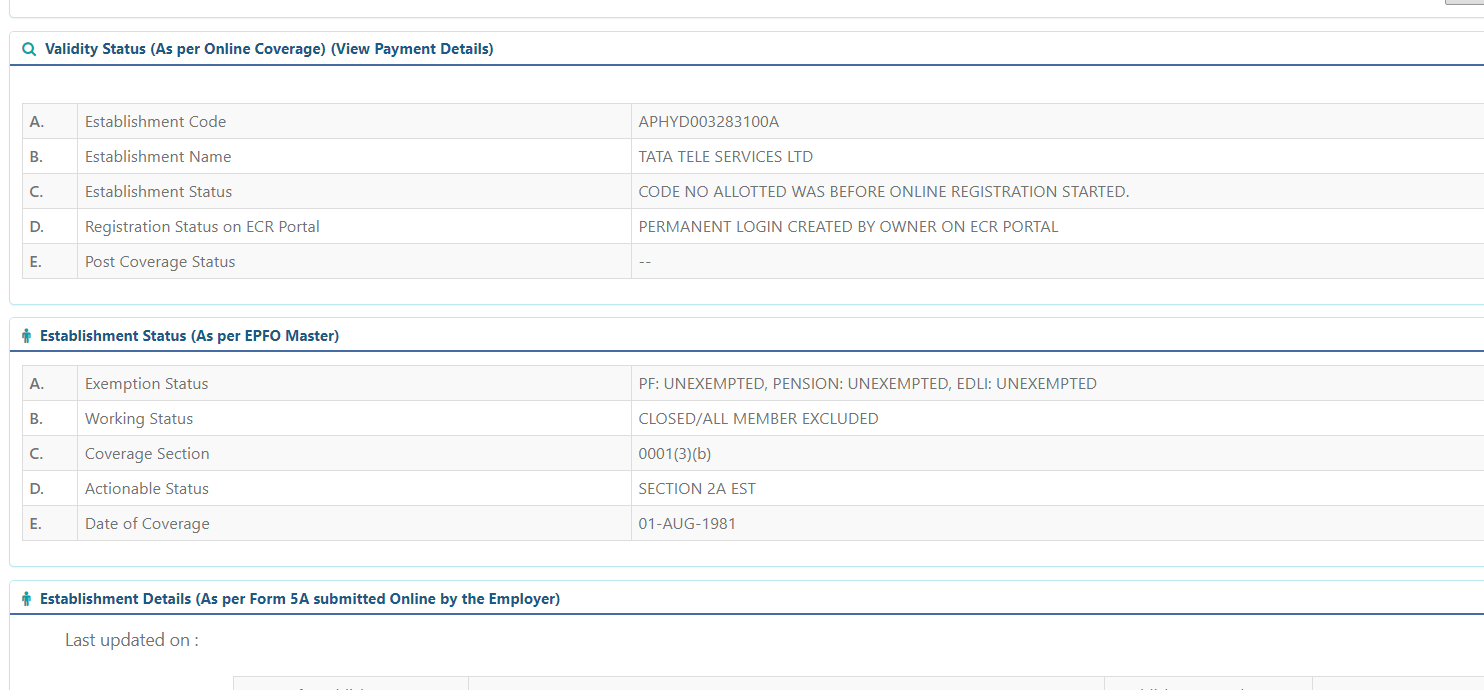 Step7: Scroll down again to see more details of the Establishment including ownership type, Registered office etc.,





Each PF establishment (company) will have a 7 digit code assigned to them. A company's PF code is unique only to the PF jurisdiction. Suppose if the company has a head office in Chennai, then it will have a unique PF code under Chennai PF office's jurisdiction. For E.g if the company has a code like "TNMAS0031309000" then the company's actual code would be like "TN/MAS/0031309/000" (The actual company code here is 31309)


TN/MAS/31309/000/067569

Where
"067869" ==> Employee PF number with the organization
"31309" ==> PF Establishment or Company Code
"TN/MAS" ==> Denotes which PF office jurisdiction the office comes..