Check TN Encumbrance Certificate online
The below post will explain in you detail about how to check & View Encumbrance Certificate for a land that is in Tamil Nadu. All you need to check the EC Details is either the Survey No of the land or the StreetName by which you can view EC for any land in TN for the past 40 years. Here are the steps
Step 1: Go to https://tnreginet.gov.in/portal/
Step2 : To change the language to English, Click on English at the top

Step 3: Then click on E-Services –> Encumberance Certificate –> View EC


Step 4: You can view EC by 3 ways. You can choose either by SurveyNo or Document Wise or by Flat/Plot wise. Let choose the default option and see how we can view the EC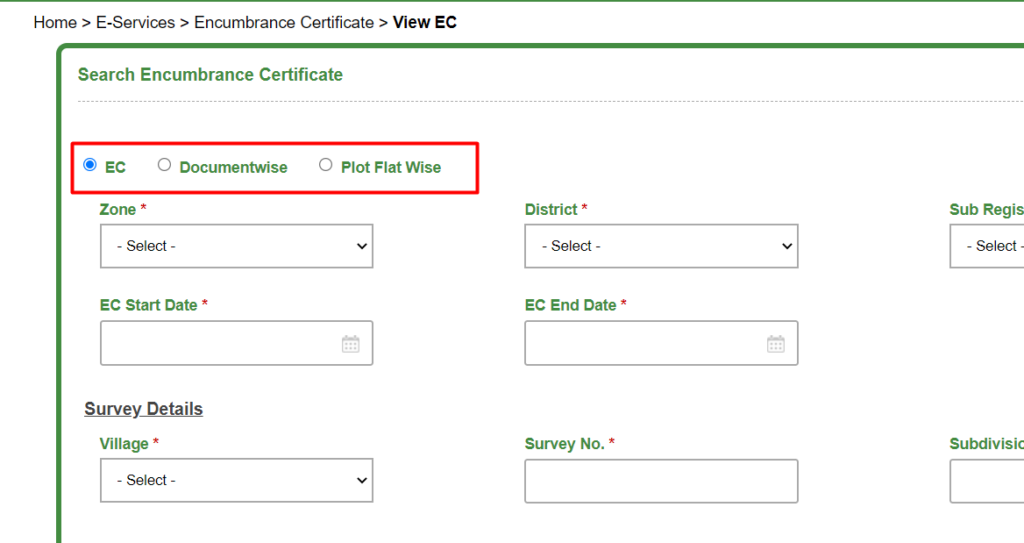 Step 5: Select the Zone.Let us select as Madurai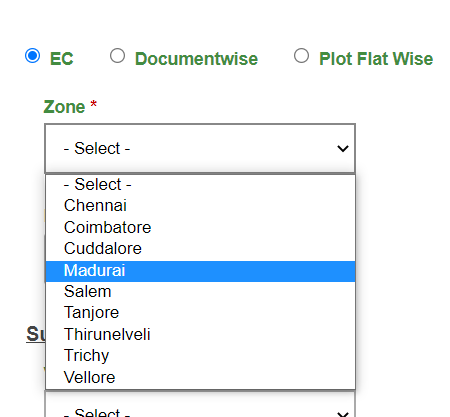 Step 6: Then select the District as shown below. Each Zone has different districts.For example in this case you can see Madurai itself being separated in Madurai North & Madurai South. Let us select Madurai North

Step 7: Then select the Sub Registrar office as shown below. Here I am going to Select Vadipatti.

Step 8: After that select Start & End Date of EC. Here I am selecting it for nearly 40 years from Jan 1975 to Sep 2021

Step 9: Then select the Village from the DropDown and Enter the SurveyNo as shown along with SubDivision No and then click on Add button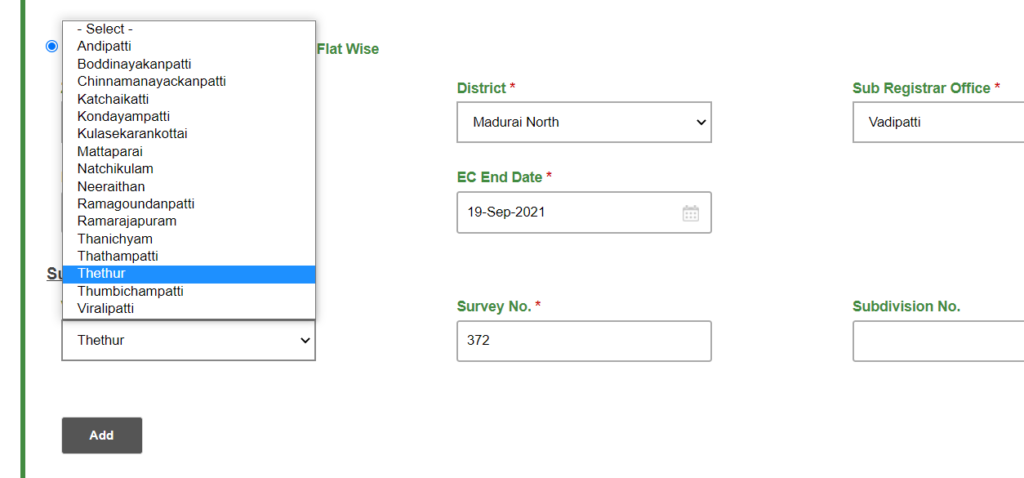 Step 10: Once added you can see it as shown below

Step 10: Then click on Search at the bottom & you will get a message displayed as shown

Step 11: Click on "Click here" to download the PDF that has been generated. Once download open the PDF and see the EC details as shown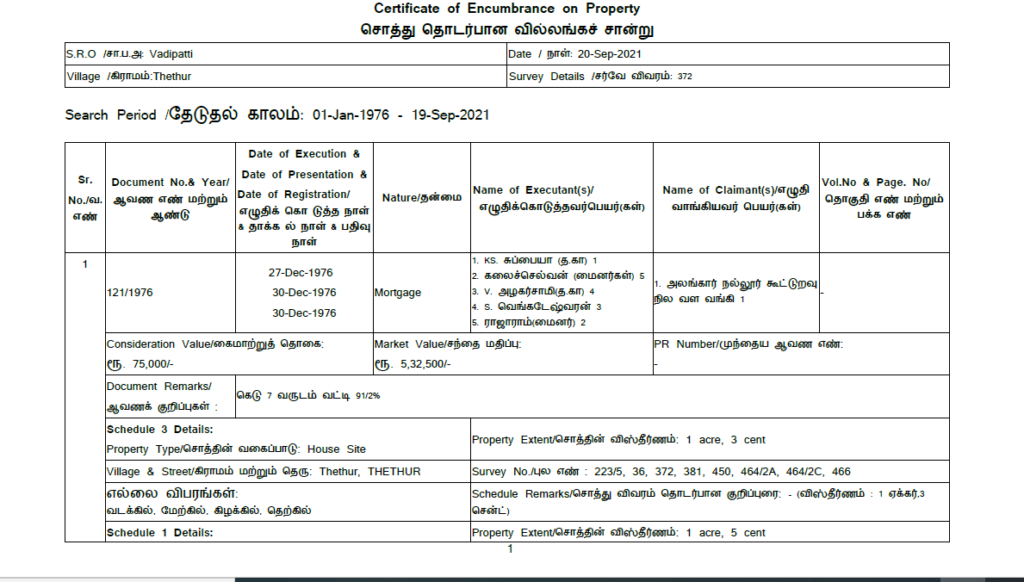 Step 12: You can also see the full details like where the land is mortgaged and also to whose name it is mortgaged etc.,



You may also like...