What are inoperative PF accounts?
PF Accounts for which no contribution has been made for the last 3 years will go into inoperative mode (Interest will be credited only for 3 years after which no interest would be paid) or under some special circumstances (Member's Death or amount not withdrawn)
InOperative PF HelpDesk:
EPFO Provides a facility for the subscribers to settle their inoperative PF account through a facility called inoperative helpdesk.
Step 1 : Go here – http://103.194.45.139/INOPHelpDesk/jsp/submitDescription.jsp and Enter your problem regarding your InOperative account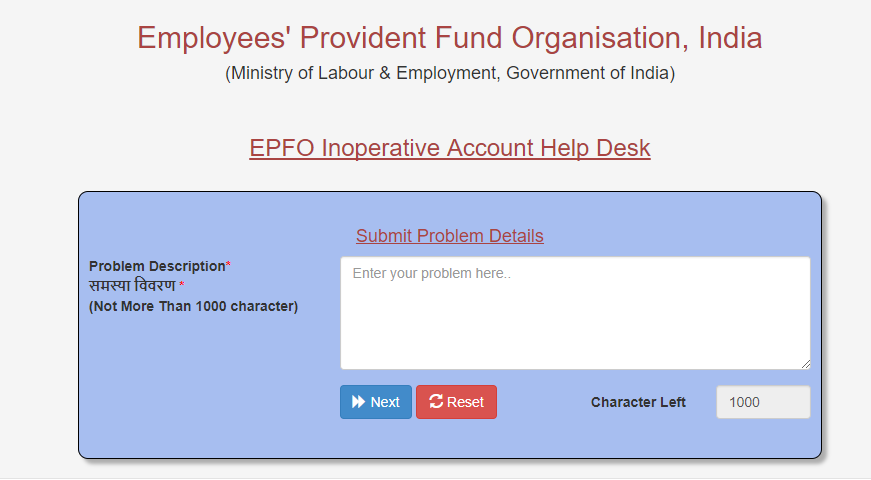 Step 2 :  Then Click on Next and Enter Employer information
Establishment Code (Your Company Code)
PF Account No
Establishment Name (Your Company Name)
Establishment Address (Your Company Address)
State,City,District and Pincode  (Your Company Details )
Date of Joining and Date of Leaving
PF Office Name (The office under which your PF account falls)
After entering all the details, Click on Next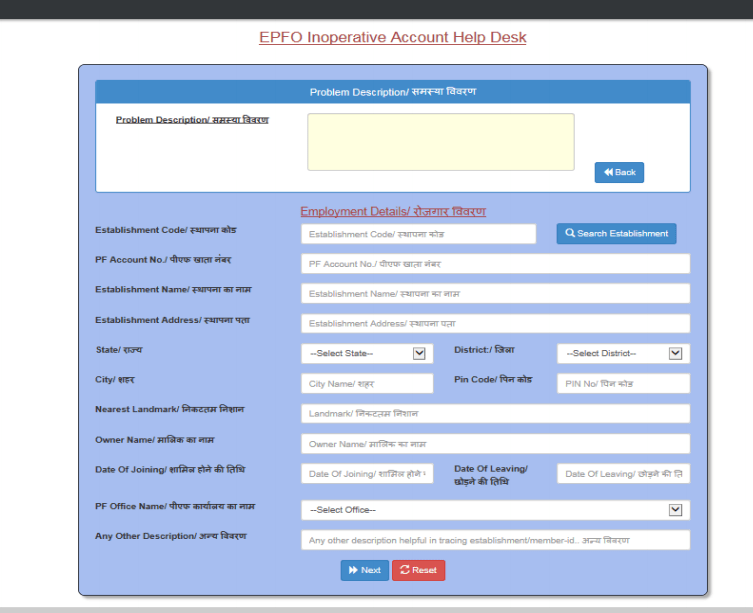 Step 3: In the Next Page, Enter all your Personal Details as shown below  (including your KYC Details)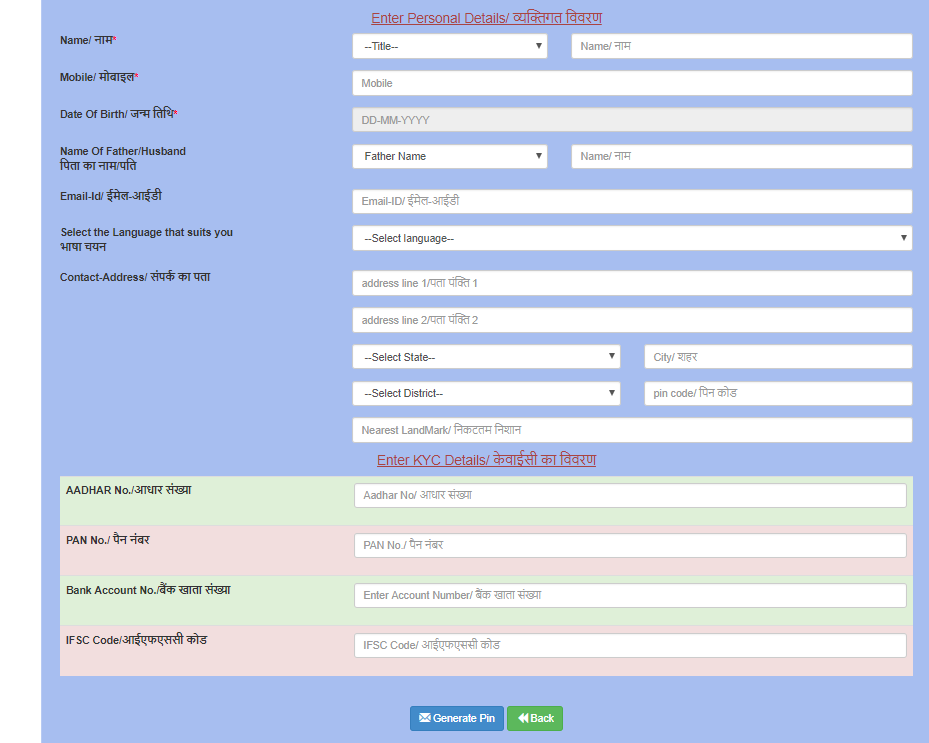 Step 4 : Once your entered all the details you will get a reference number as shown below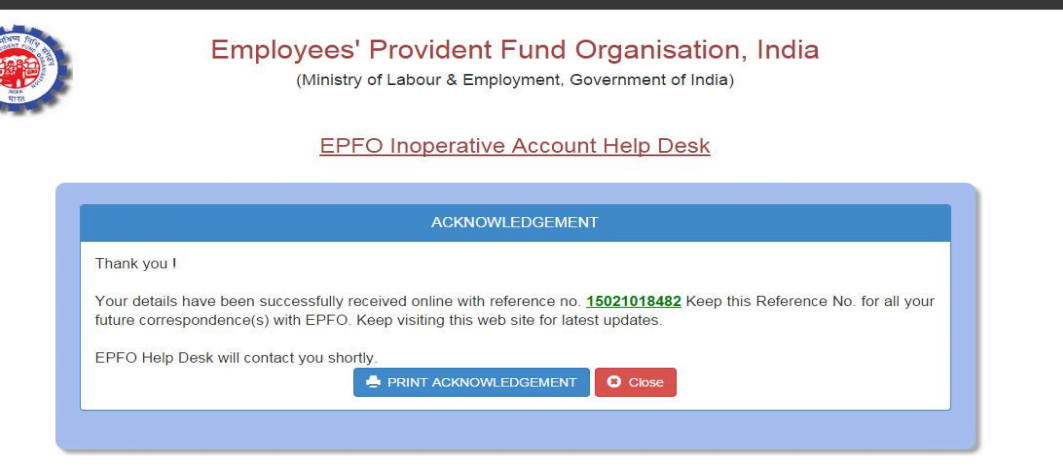 Note :Keep the Reference number handy as it can be used for Future Reference!