Employees Provident Fund Organization (EPFO) is one of the largest social welfare organizations in the world. In terms of Financial transactions as well as accounts, it's one of the largest in the world.

EPFO has more than 27.7 crore members and nearly 16 crore UANs have been allocated and nearly 4.63 crore members are actively contributing members as of 2022. There are nearly 18.65 lakh establishments, out of which only 3452 are exempted from PF contribution
The EPFO has nearly 12.53 lakh crore has its corpus and it receives nearly 2 lakh crore as contributions from the members every year and nearly 1.28 lakh crore was paid as benefits in the year 2022. The average number of contributing establishments during the year 2021-22 was 5,91,184.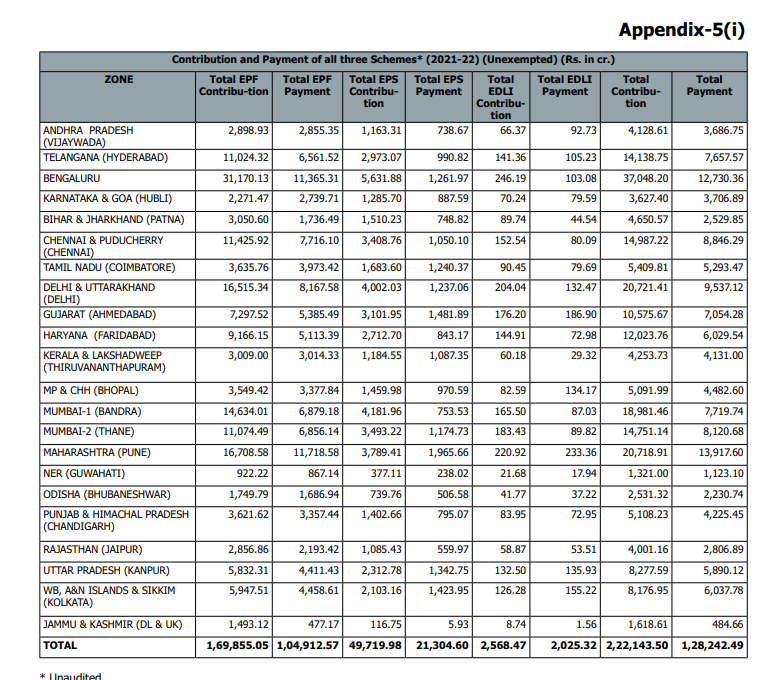 The member accounts EPFO will continue to grow in the coming years and EPFO interest rate has never come down below 7% in the last 20 years which makes it an attractive investment when compared with the Fixed Deposit (or) other avenues of the investment.