How to file a Online EPF Claim for Form10C
Please see the checklist before filing a Online Claim and if all details are correct, you will get your claim amount within 4 days to your bank account (By Thursday if you file on Monday ).
Form10C is used for claiming the amount accrued from Employer Share (3.33%) and it consists of small amount of the PF Corpus (Retirement Benefit)
Steps for Online Claim – Form10C
Step 1 : Login into UAN and go to Online Services ===> Claim (Form 31,19 & 10C)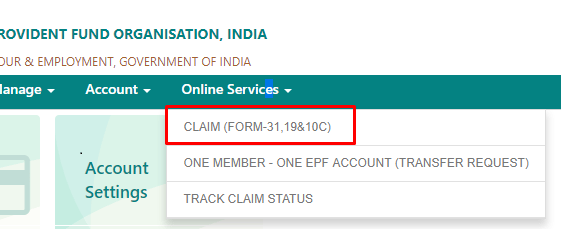 ---
Step 2. Enter your last 4 digits of your bank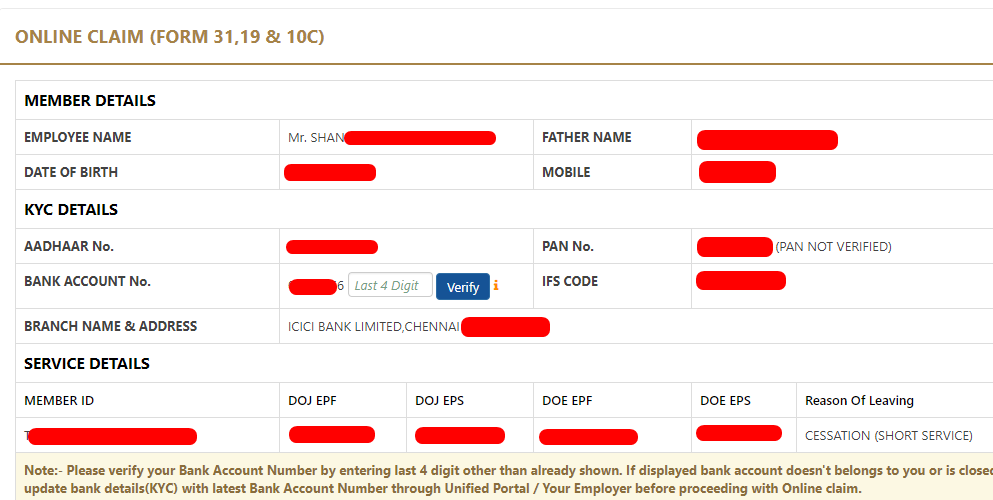 ---
Step 3: Once you enter the last 4 digits of your bank you will get a page like this

---
Step 4: Once you click on "Proceed for Online Claim", you will get a page like this shown below where you have to choose the type of Claim you are going to submit (In this case it's Form 19)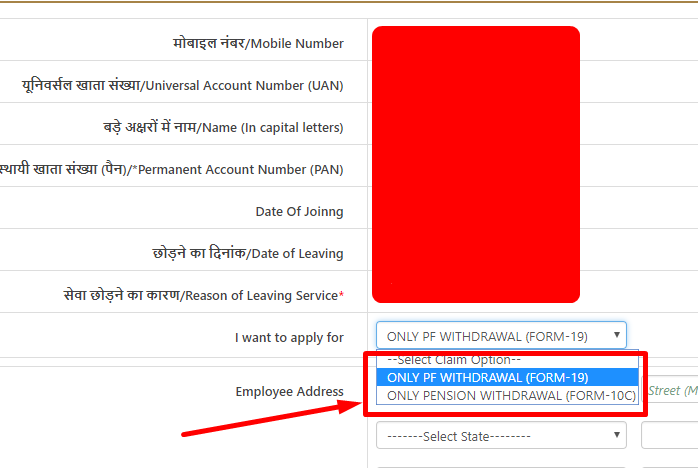 ---
Step 5: Enter the Employee Address , other details and then click on Aadhaar OTP at the bottom

---
Step 6: Enter the OTP received on your Mobile number from UIDAI and Click on Submit. Once you do that you will claim would be submitted successfully

Step 7 : You can also click on the Online PDF generated Claim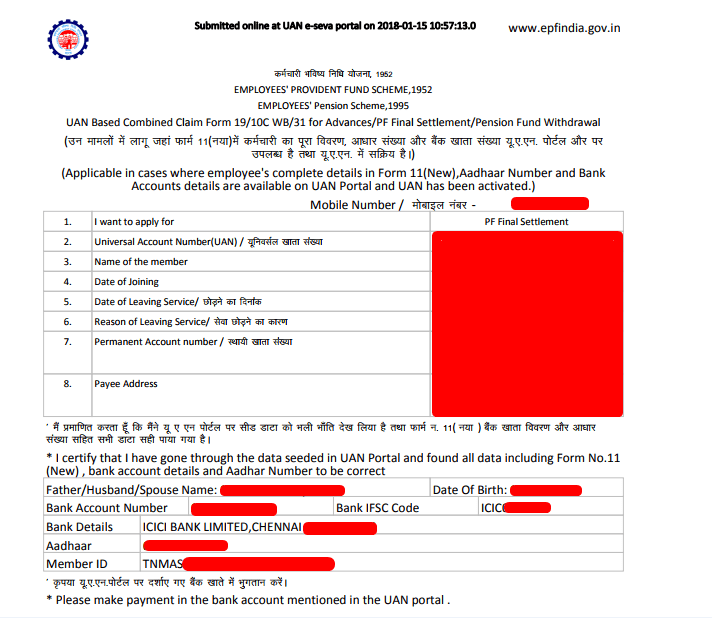 Additional links
EPFO Claims take only 4 days – Real CaseStudy
Checklist before Filing a EPF Claim Online
Check EPF ClaimStatus only using UAN
You may also like...