To register a complaint against Branch or any issue, you can raise a complaint online by following the below steps. There are 3 levels of complaint and you can go from one level to another level if your complaint is not properly resolved
Step 1: Go the url – https://www.icicibank.com/complaints/complaints.page?
Step 2: Click on Email on the page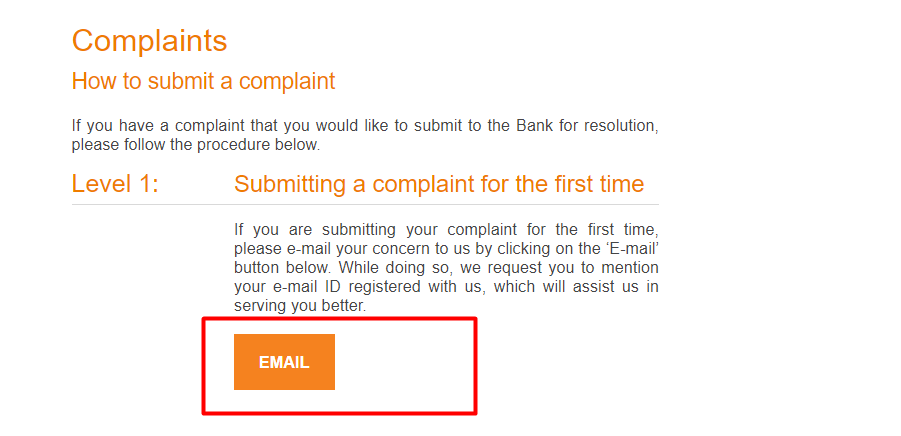 Step 3: In the next page you can enter the details as shown below and file a complaint about any deficiency in service of ICICI Bank which will be resolved by the ICICI Bank complaints Team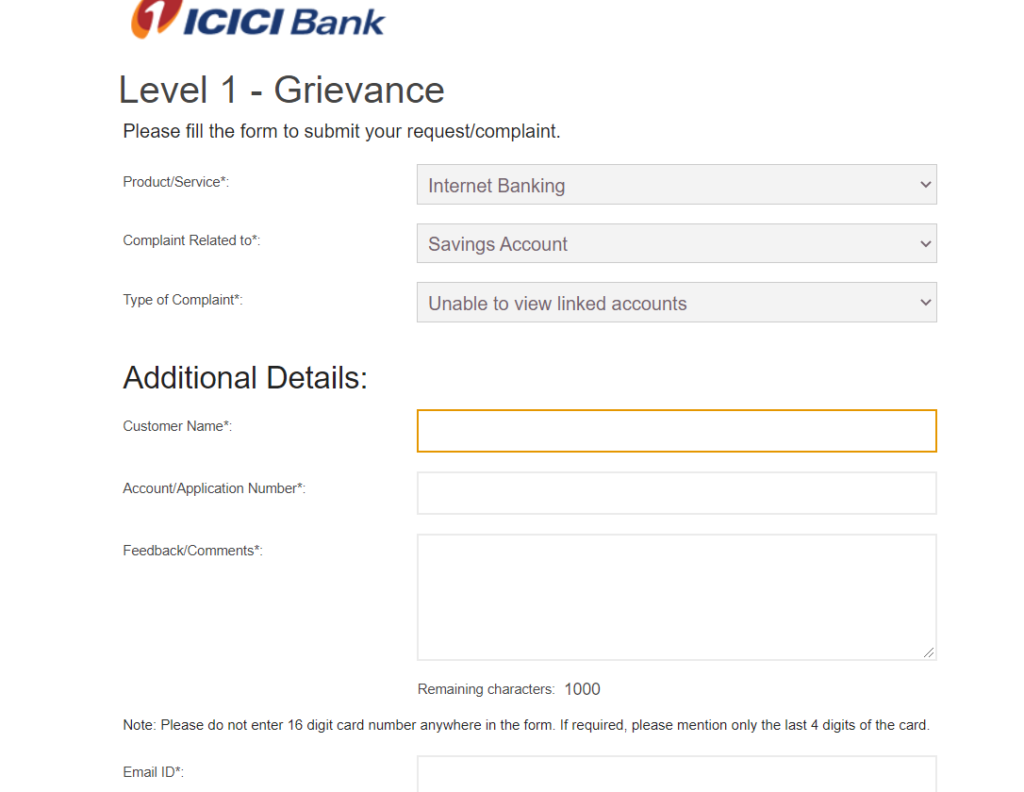 Step 4: If your are not satisfied with the response from the complaint team, you can go the level 2 by going back to the complaints page where you can click on Level2 and raise a request to Head – Phone Banking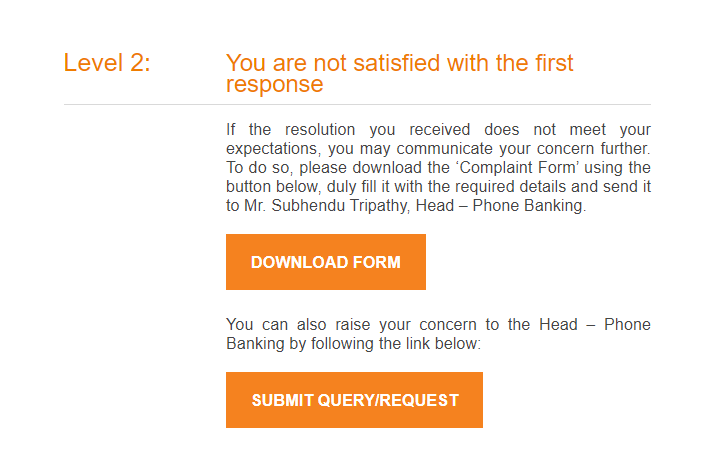 Step 5: If you are not satisified with the response, you can go ahead and raise a level 3 request on the same page, if you are not still satisfied with the response of the bank you can reach out to banking Ombudsman directly..