The below steps will show you to check your US Visa status directly from US Govt website. There are also different steps with which you can check a US Visa but the easiest one is using your Visa application number or Case number
(The below steps are only to check when the Visa has been issued already by US consulate)
Step 1 : Go to https://ceac.state.gov/CEACStatTracker/Status.aspx?App=NIV (US Govt Website)
Step 2: Choose Visa Type as either "Immigrant Visa" or "Non Immigrant Visa"

Step 3: Then select the location as shown below (Location is where you have applied US Visa from! If your US Visa appointment was Chennai, India then you select the location as INDIA, CHENNAI here).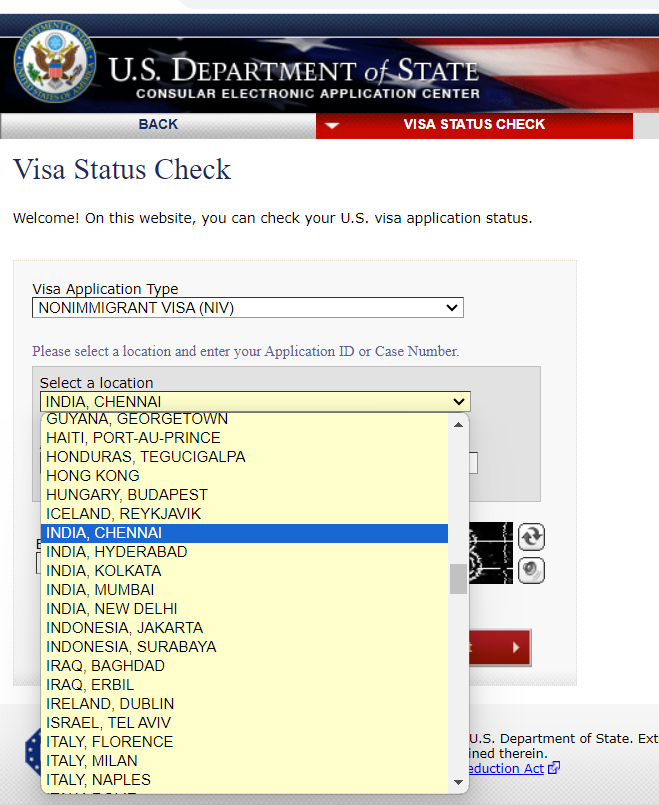 Step 4: Then enter your Visa application number along with other details as shown and then click on "Submit" button.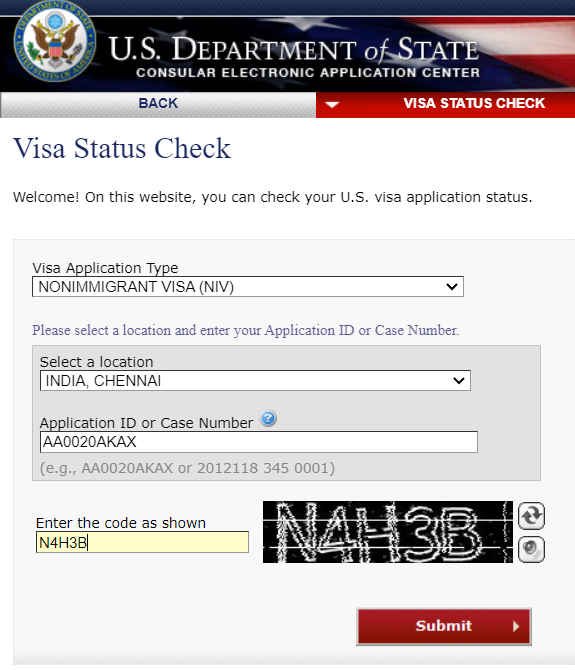 Once you have clicked on "Submit", your Visa application status would be displayed in the next page. Incase you don't know what is your Visa application number, you can check out here.