Shirdi Sai Baba, was an Indian spiritual master and fakir, considered to be a saint, revered by both Hindu and Muslim devotees during and after his lifetime. Sai Baba arrived in Shirdi, in the western Indian state of Maharashtra, about 1858 and remained there until his death in 1918.Sai Baba preached at Shirdi all his life & renewed people's faith in God.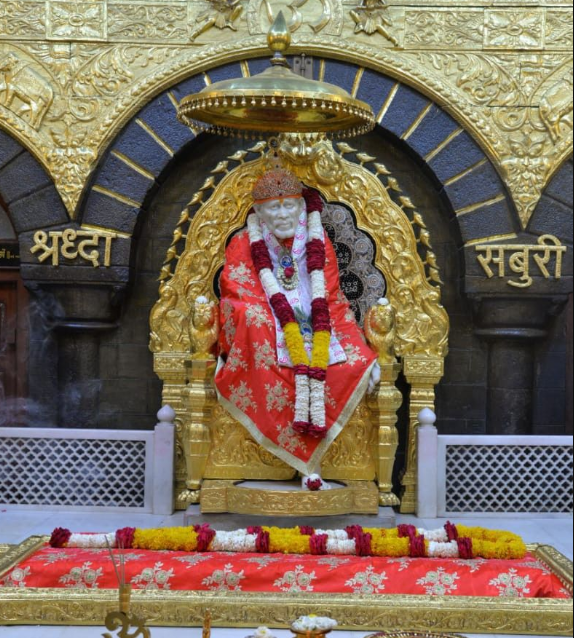 Shirdi International Airport spans 350 hectare land at Kakadi, Kopargaon, which is 14km from Shirdi. The airport will also soon be able to handle flight operations at night. It was inaugurated in October 2017.
All aboard for Shirdi
11.30am – arrival from Delhi (departure at 12.30 pm)
2.30pm – arrival from Hyderabad (departure at 3 pm)
4pm – arrival from Chennai (departure at 4.30 pm)
Shirdi Temple Darshan Timings
Morning Hours: 5:40 am to 11:15 am
Afternoon Hours: 1:00 am to 5:30 pm
Evening Hours: 6:20 pm to 10:00 pm
Thursdays are more crowded and a minimum of 3-4 hours is needed to complete the temple darshan. Aarti timings are the best time for Shirdi Sai Baba Darshan (Kakad Aarti: 4.30 AM – 5 AM, Mid Day Aarti: 12 PM – 12.30 PM, Shej Aarti: 10.30 PM – 10.50 PM).
Shirdi can be visited at any time throughout the year. However, Winter from October to March is the best season to plan a trip to Shirdi. And when visiting Shirdi, you may need to adhere to some dress code for Shirdi Sai baba temple