Let us see below how to register in RBI Retail Direct portal through which Retail investors would be able to buy and sell in Government securities. As you know RBI recently launched a initiative where common retail investors can invest in Central Government and State Government securities through the below portal.Previously only we would be able to invest in Treasury Bills & other bonds of Central Government through brokerage but through this retail investors should be able to invest even in Bond papers of State Govt. Let us see what are the steps to register in RBI Retail Direct portal
Step 1: Go to http://rbiretaildirector.org.in
Step 2: Click on "Open RBI Retail Direct Account"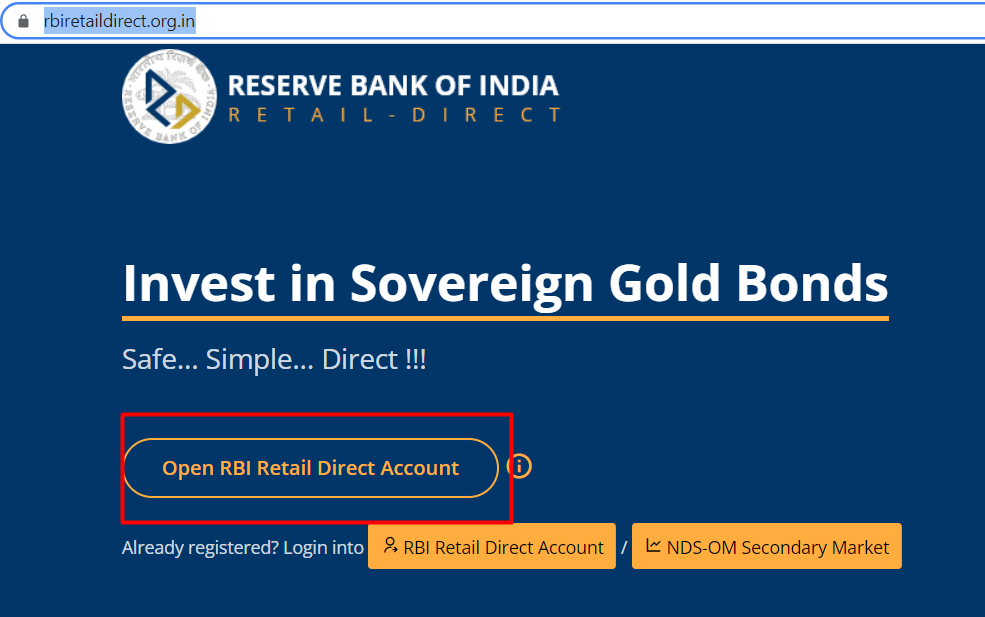 Step3: After clicking on Open RBI Retail Direct Account, it would take you to RBIRetailDirect.in website.In that Choose the account type as either Single Account or Joint Account.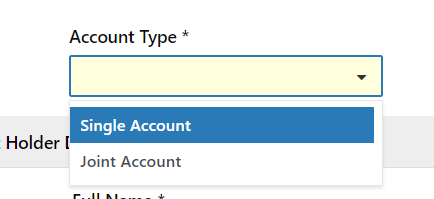 Step4: Enter the Full Name, PAN Number along with Email & Mobile Number. Once you have entered Mobile name you will get an OTP which needs to be entered and for Mobile number also you would get a separate OTP which also needs to be entered as shown below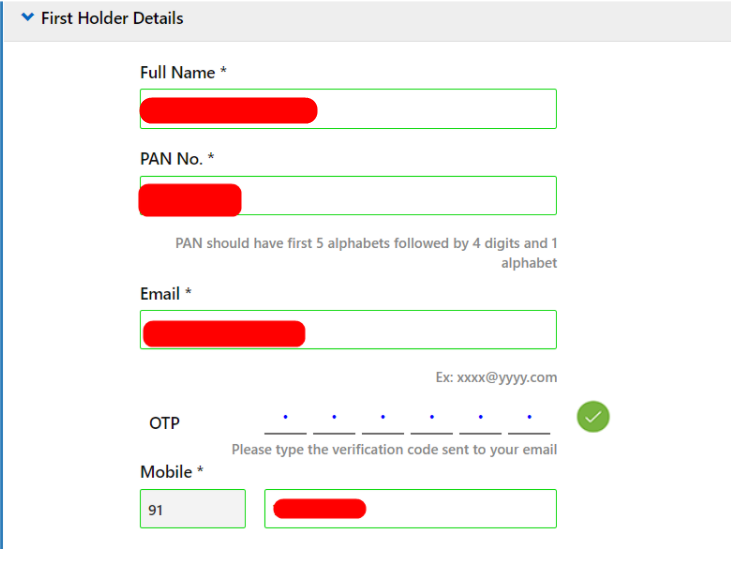 Step 5: Then enter Date of Birth & Login Name as shown below and click on Preview & Submit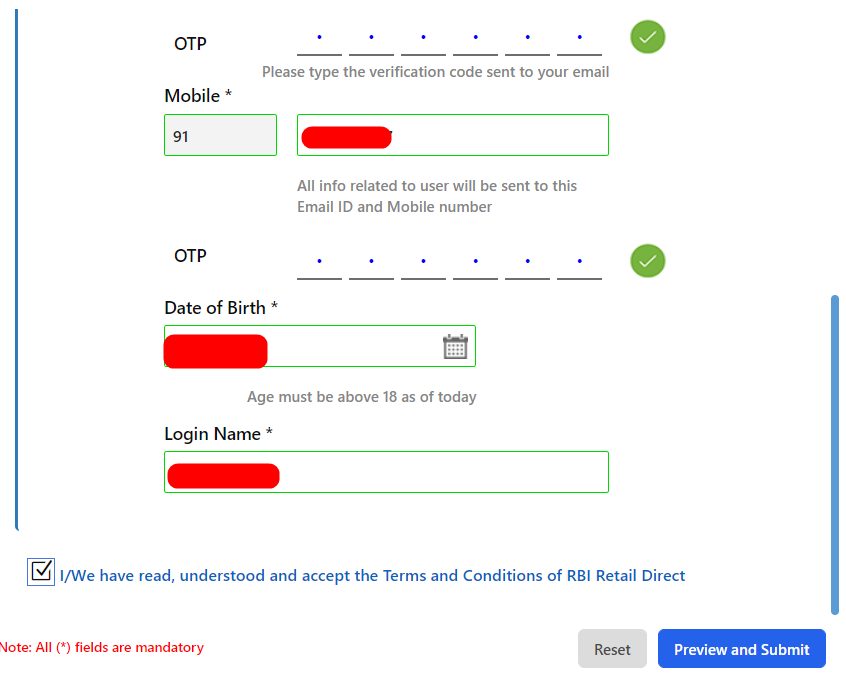 Step 6: Click on Submit. Once you have submitted a page as shown below would be displayed indicating that you have registered and the application has been submitted. (You need to initiate KYC Process otherwise the application won't be processed further)

Step 7: Click on Initiate KYC Process & then you would get a welcome page as shown below. The page would contain instructions as well as list of documents that would be needed for KYC verification.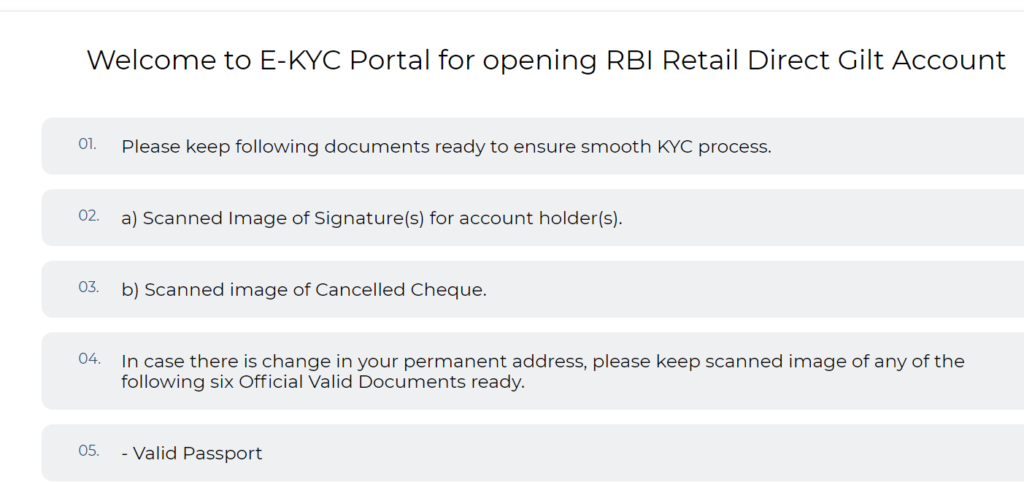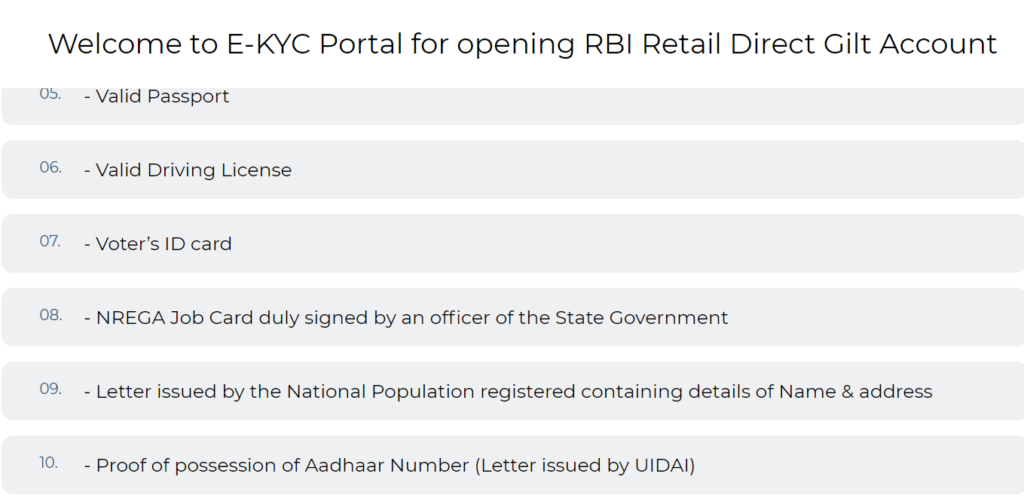 Step 8: Click on Next after selecting "Proceed with CYKC online method"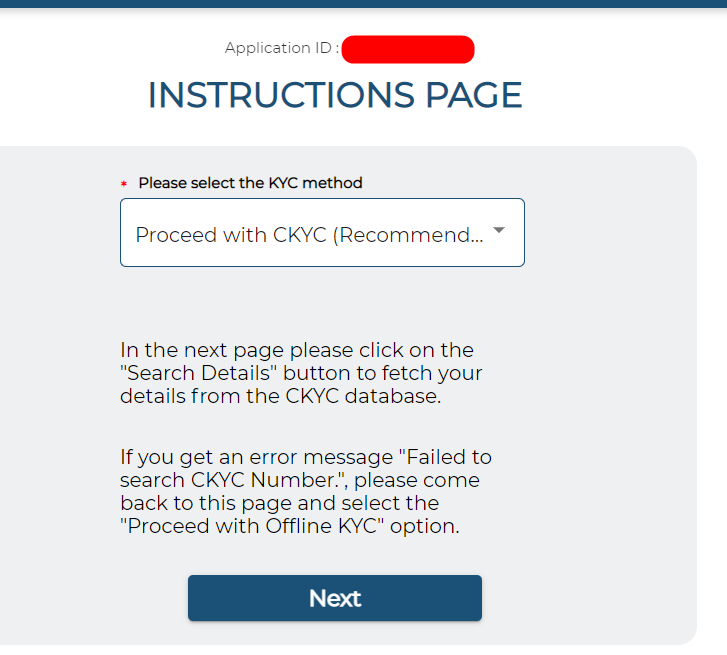 Step 9: The CKYC number would be autopopulated. Choose DOB as Auth Factor Type and enter your Date of Birth as Auth Factor value.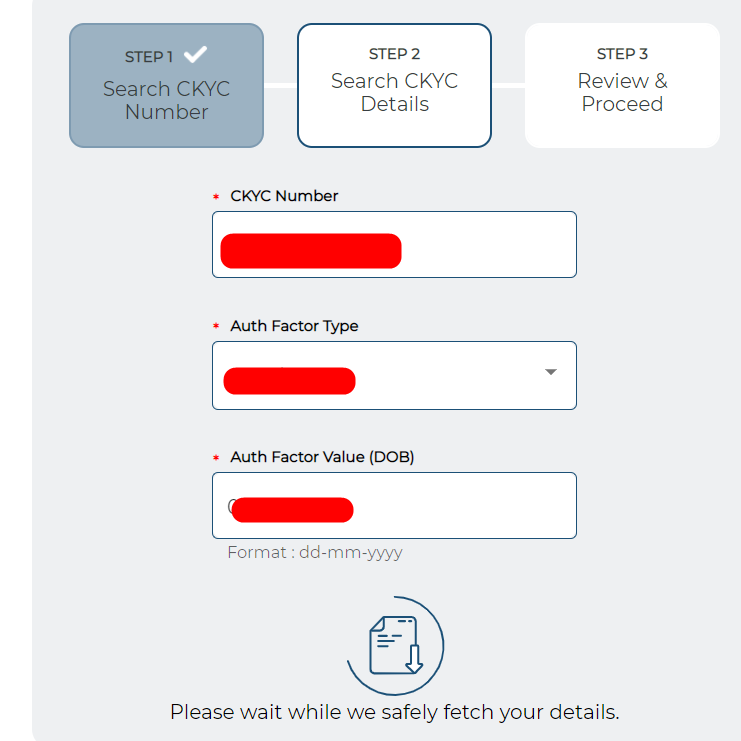 Step 10: Once it fetches the details, you would be able to see the different documents that has been uploaded by you. This fetches these details from Central Database as I was able to see my PAN card, Aadhaar too here.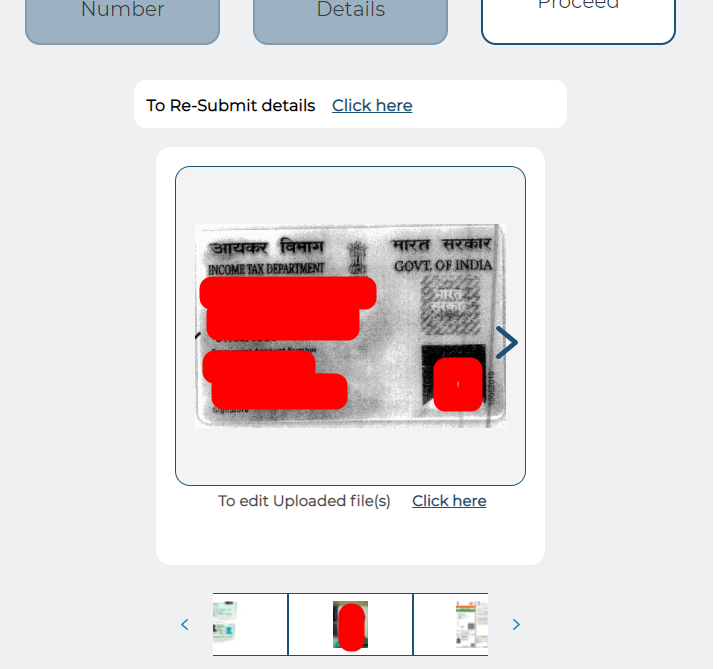 Step 11: Once you have reviewed, click on Review & Proceed to go to the next steps that are involved in the registration.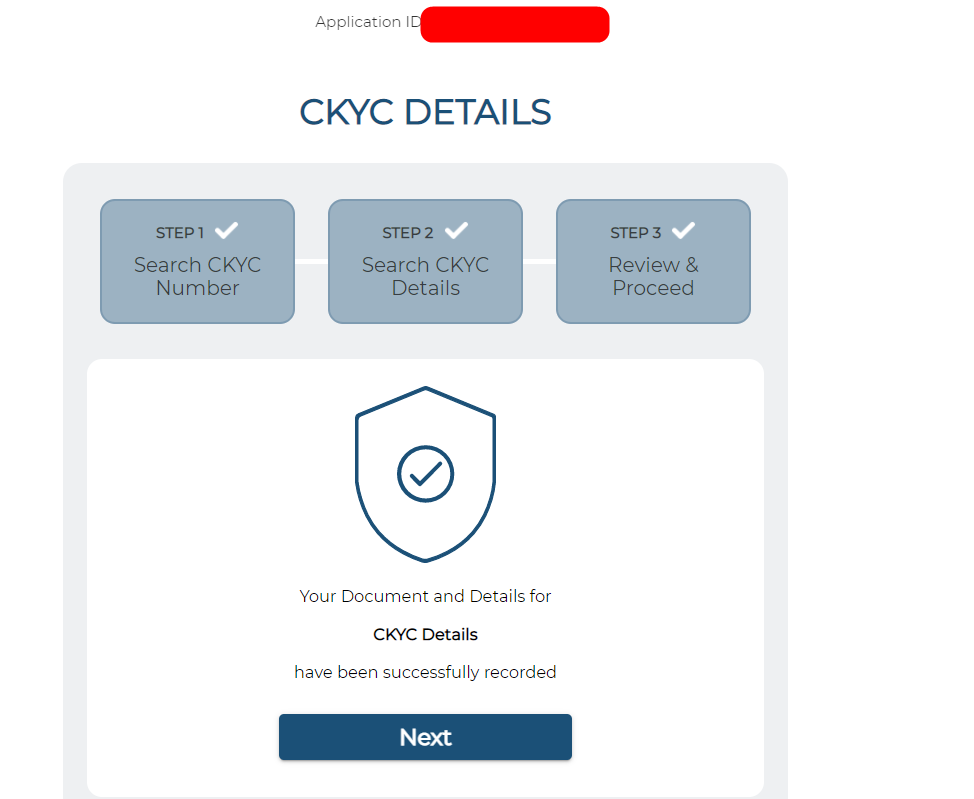 Step 12 : After that the system will also ask you to verify whether some other personal details. Once it has been entered/reviewed, you will get a screen as shown below stating that personal details has been verified.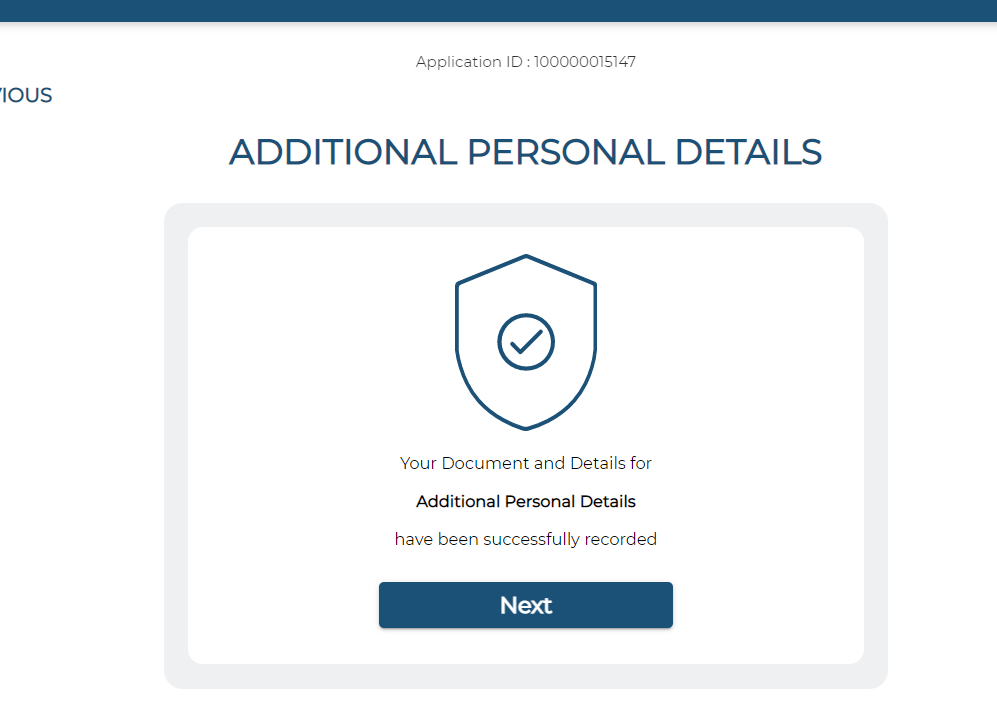 Step 13: Then in the next screen answer the below questions. Once it's done you will get a message saying "Your Document and Details for Tax Residency has been successfully recorded".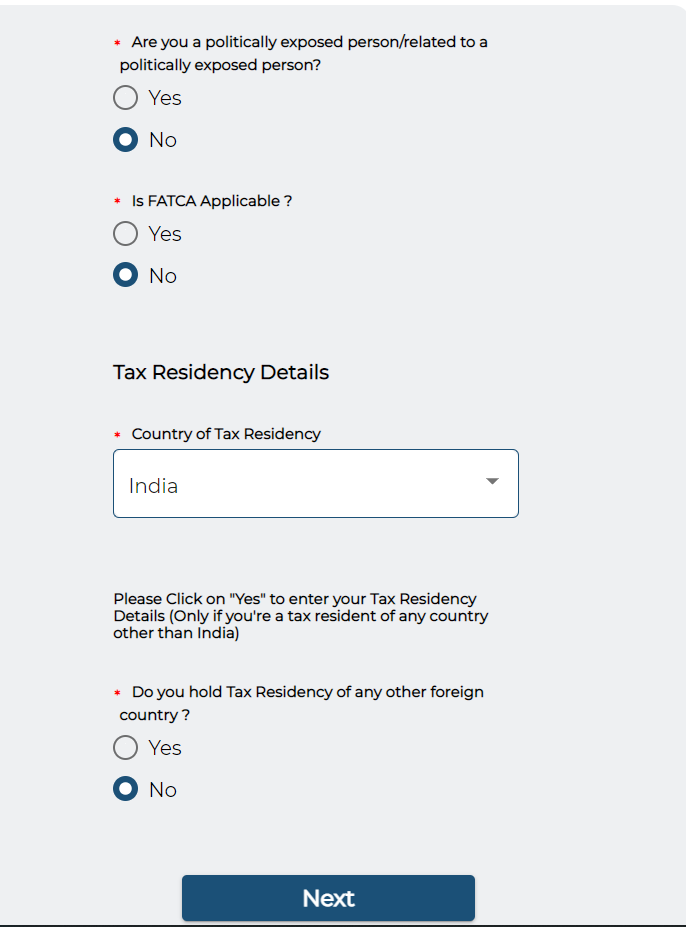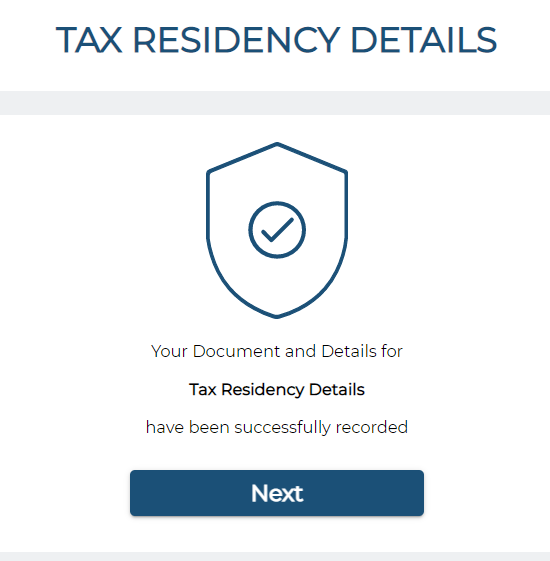 Step 14: Then click on submit for PMLA & FATCA declaration as shown below.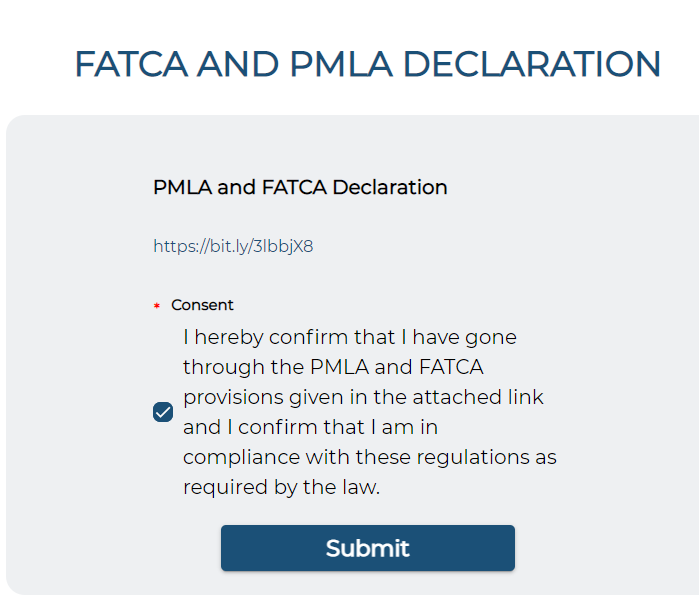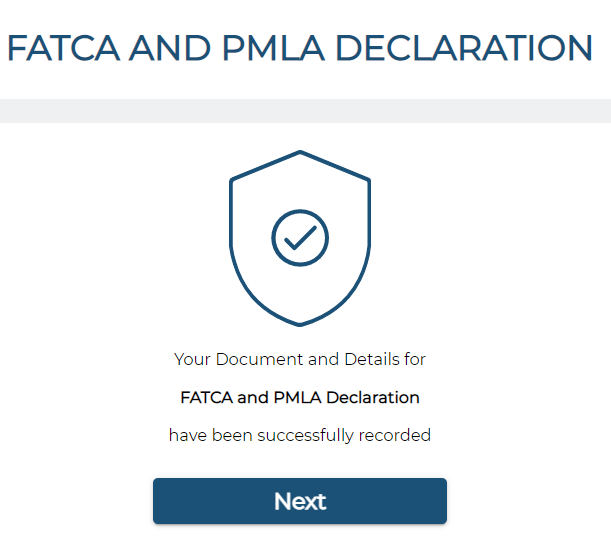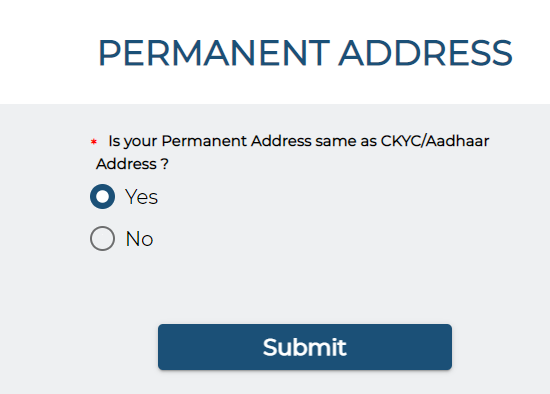 Step 15: Then you will be asked whether your Permanent Address is same as Aadhaar address and Correspondence address is same as Aadhaar address. After entering the details you will be asked to do a bank verification as shown below.
Step 16: Either you can upload the cheque or skip it so that Bank account details could be verified instantly (This would be done by system as you will be asked to enter amount less than Rs1 that would be credited by the system into your bank account so to as verify you have access to that bank account)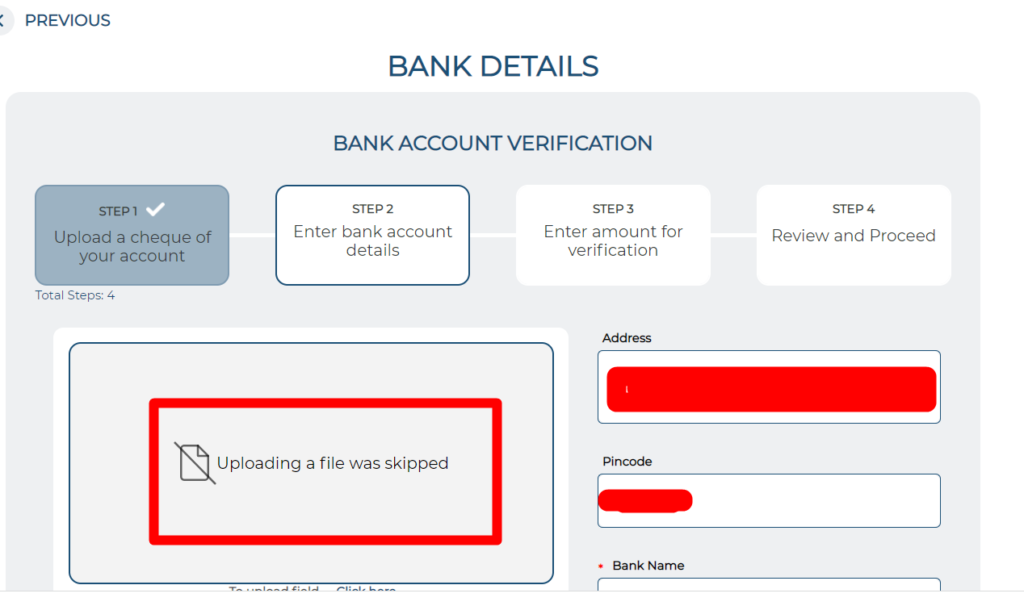 Step 17: As I said earlier, enter the verification amount as shown & then click on Verify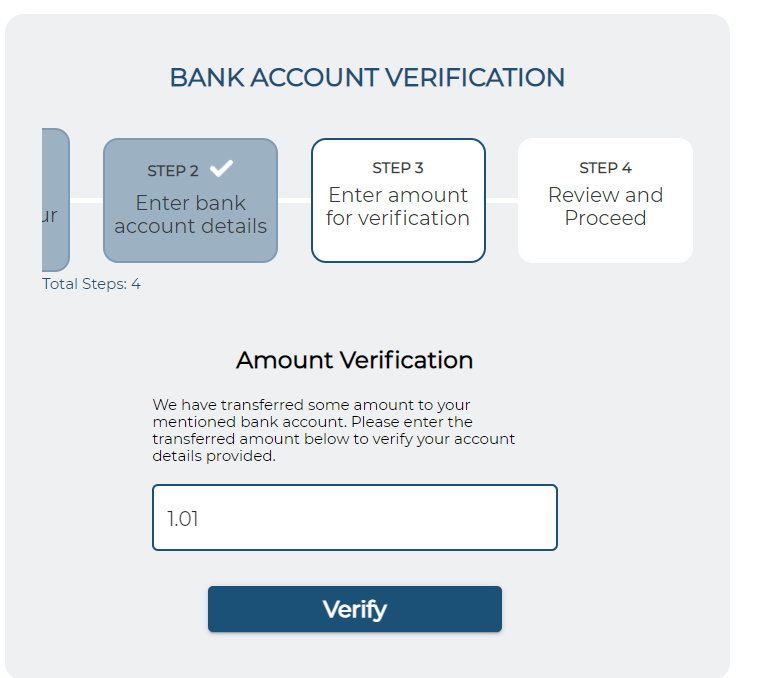 Step 18: Once you are bank account details are verified you would get a message as shown below stating that your bank account details are verified.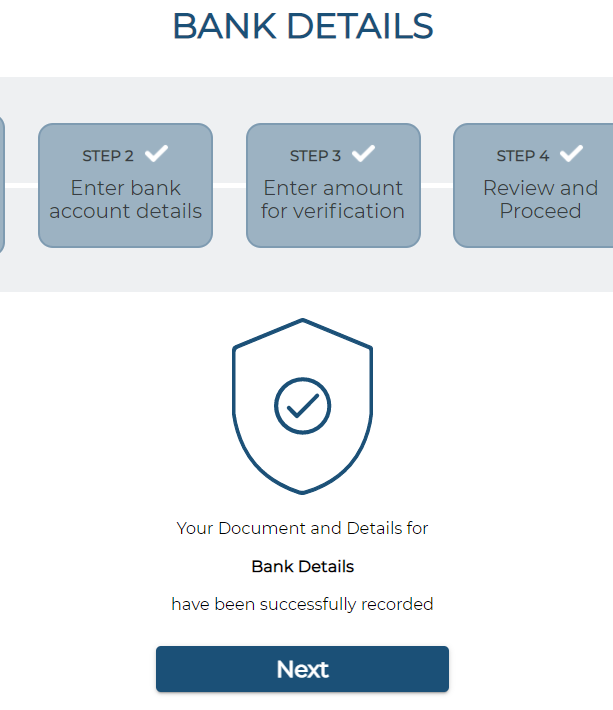 Step 19: Then enter Nominee details and once Nominee details are verified you will get a message as shown below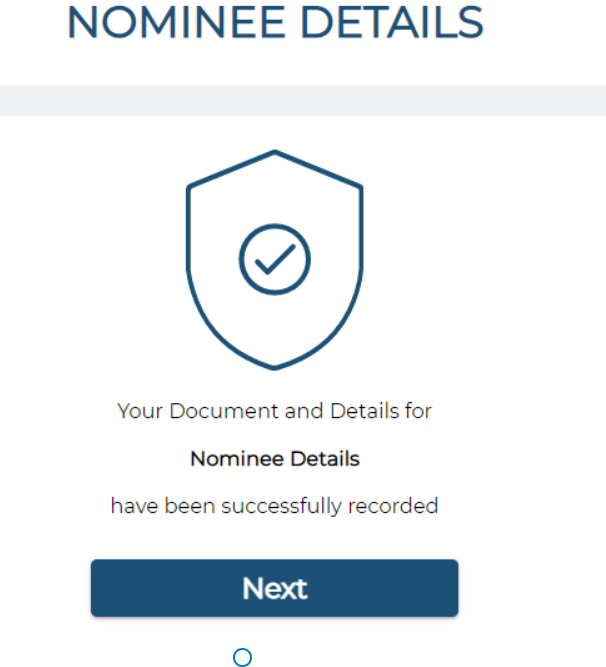 Step 20: Once all the steps has been done. Click on submit to submit the application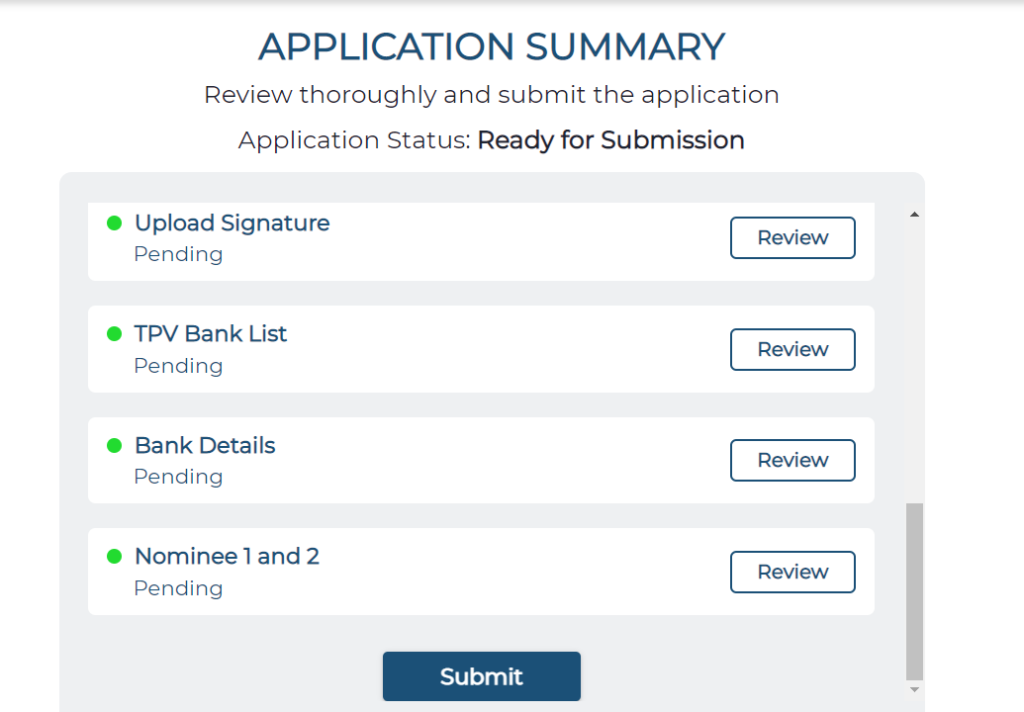 Step 21: Final step is to e-sign the application as shown below. A E-signing link would be sent to your email address which needs to be clicked.

Step 22: Once E-Signing is completed after entering the aadhaar based OTP, you will be shown a message stating that your application is received and ready to be processed.