EPFO (Employees Provident Fund Organization) has introduced a new PF helpline number where you can call to learn about the different schemes like EPF. Pension scheme (EPS) and EDLI Schemes. The new Helpline number is 14470 and the support is available from 7am-9 pm on all weekdays.
You can call this number to know more about the EPF schemes as well you can also clarify any doubts with EPF, UAN, or even the PF numbers. You can also call the same number to learn more about EPS 95 (Pension scheme) and EDLI schemes.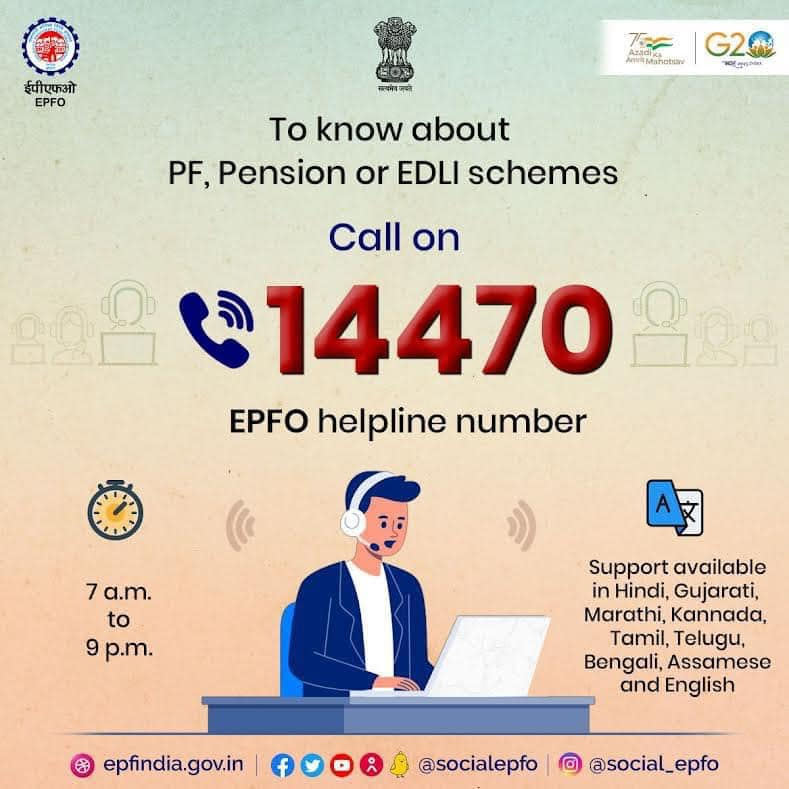 The support is available in these languages: Hindi, Gujarati,Marathi, Kannada, Tamil, Telugu, Bengali, Assamese and English. (Some of the languages like Malayalam, Punjabi and Rajasthani are not supported yet, We can expect EPFO to soon add support to those languages)
This number can be called only to know more information about the schemes, in case you are looking to know your UAN balance, then you can use any of the methods like PF Balance Check and PF Balance Check without UAN
Note: This number should not be called for logging your PF grievance complaints for which there is a separate PF complaints portal in which you log your grievance complaints!