How to know Aadhaar is verified in UAN Portal?
Incase you have not added your Aadhaar please see here  – https://www.epfguide.com/update-aadhaar-online-uan-portal-epf/
Aadhaar is necessary for Online Claim withdrawal, without Aadhaar verified EPF Organization won't process the claims online and with online claim submission you can get amount to your account in 4 days or less
Here is how to see whether your Aadhaar is verified in UAN Portal?
Once you login, see on the right side of the home page, If you see in the Aadhaar box it will show it's verified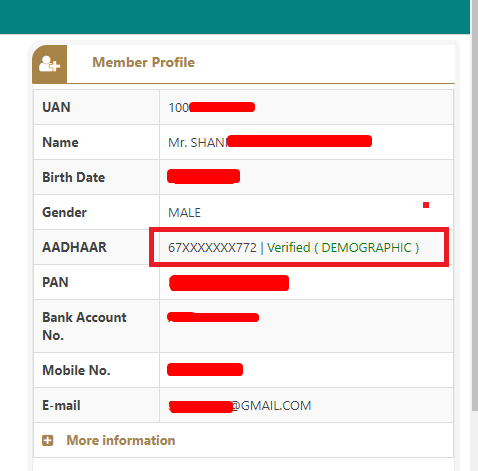 To confirm further , Go to Manage ===> Modify Basic Details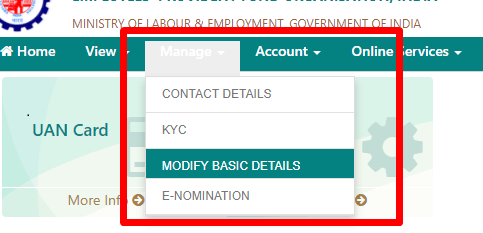 And you will be able to see the Present status as "Accepted by XXX Field office"

Once your Aadhaar is verified you wont be able to change any of the basic details like Name, Date of Birth and Gender!
You may also like...