EPF has introduced a new online facility by which you can E Nominate your Father or Husband for your EPF Account.
Step 1: Login into UAN
Step 2: Click on Manage — > E-Nomination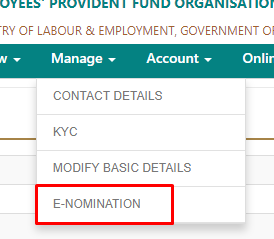 Step 3: 
E-Nomination details would be displayed and verify all the details as displayed.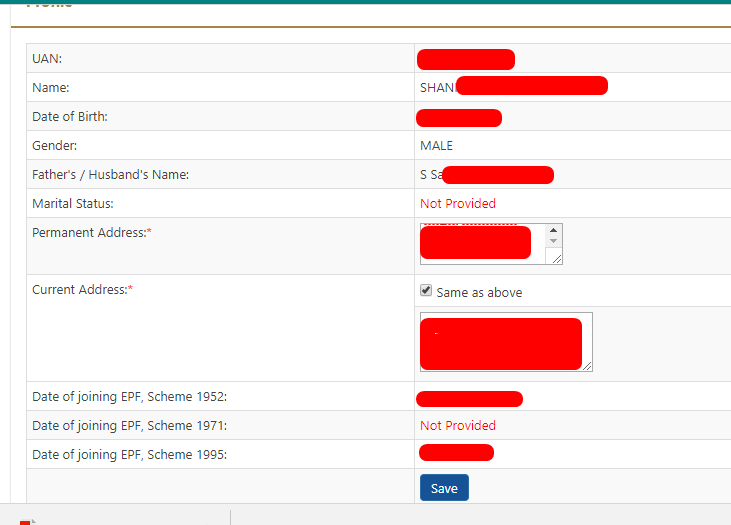 Step 4: Click on Save button
Martial Status should be updated and if Martial status is not there then it cant be saved.