As you know Central Government has announced all the EPF Subscribers can withdraw the EPF amount from their account not exceeding 3 months of the Basic wages. Here is the step by step process about how to do it
If you are getting 10,000 as "Basic Salary" then you can withdraw 30,000 from your account! Online withdrawal might take somewhere between 3-4 days on normal occasions!
Before submitting a claim, you Aadhaar No and Bank details needs to be updated in the UAN portal, if you have not done any of these, see this post about how to do it.
Step 1: Login into UAN account as shown by entering the UAN no and password as shown in the below url – https://unifiedportal-mem.epfindia.gov.in/memberinterface/
Step 2: Click on Online services and choose Claim as shown from the below option

Step 3: Enter the last 4 digits of your bank account and click on Verify button to verify your bank account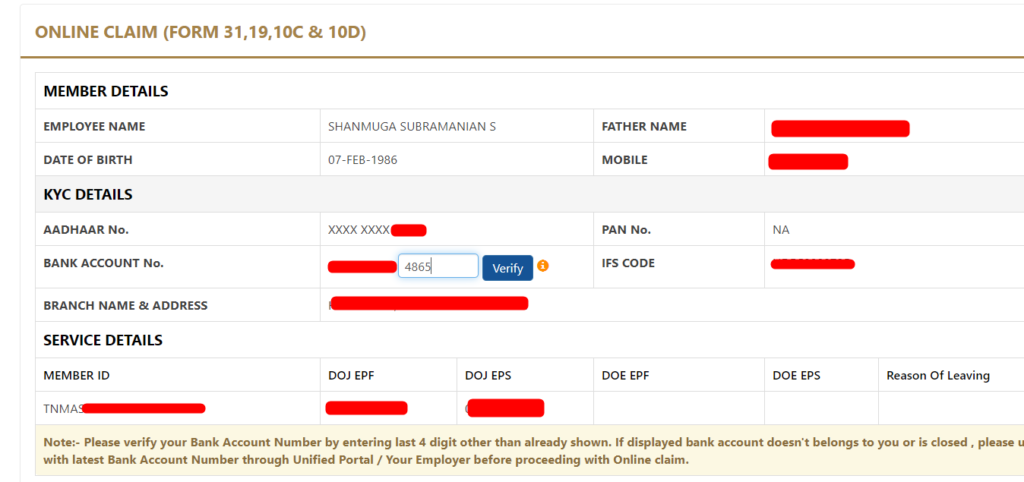 Step 4: Click on Yes in the next screen


Step 5: Then click on "Proceed for Online Claim"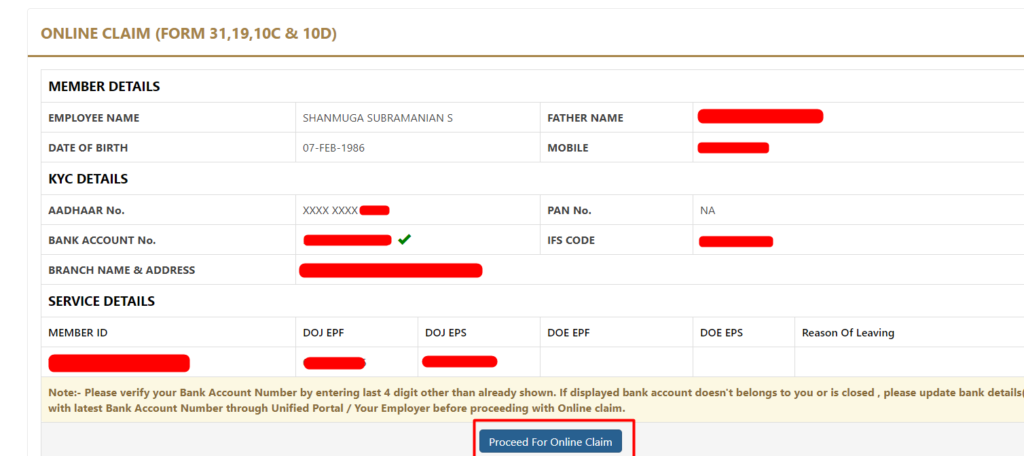 Step 6: Then in the next screen, click on "PF Advance Form-31" in the "I want to apply for"
Step 7: Once Form-31 is selected it will ask for the reason, In the reason select "Outbreak of Pandemic (COVID-19)"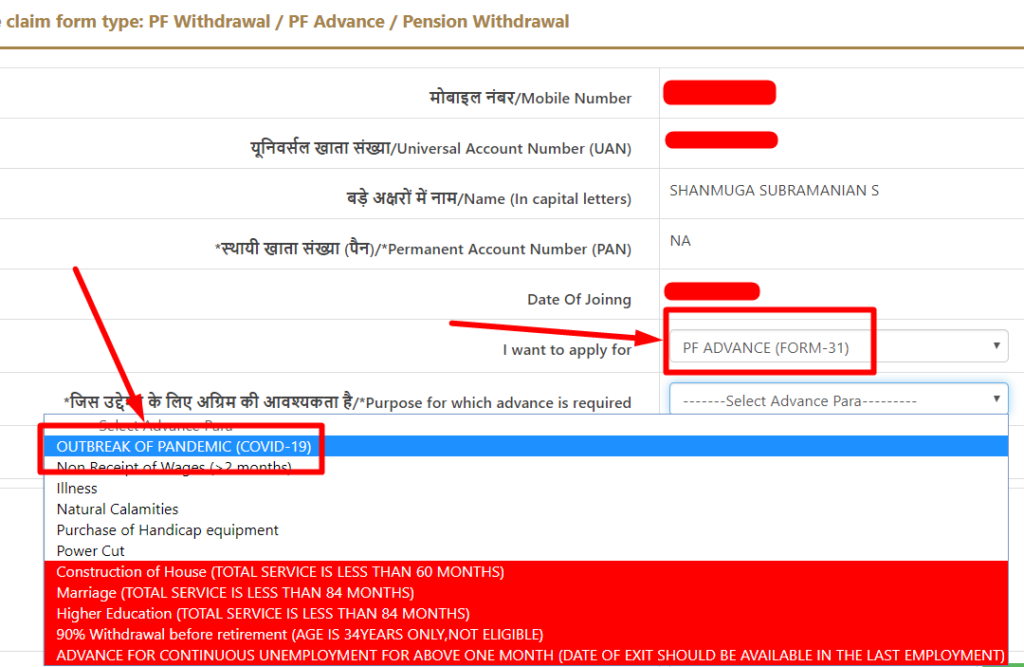 Step 8: Enter the amount that you need and address also. The amount should not be greater than 3 month's basic wages including DA (Suppose if you are basic is 20,000, then you can apply for a maximum amount of only 60,000)

Step 9: Then upload the scanned copy of your cheque as shown and the it can be either cheque or Passbook and the image size or scanned copy should be between 100KB to 500 KB



Step 10 : Then select the checkbox as shown and click on "Get Aadhaar OTP"


Step 11: Enter the Aadhaar OTP in the below box and click on Validate OTP and submit Claim Form


Step 12: Once you have clicked on the Validate OTP and Submit Claim Form you will get a message as displayed below which indicates your Claim has been successfully submitted


You can click on the PDF to get the below details