How Stockmarkets make people lose money
Previously I have warned about the perils of investing shorterm in Stockmarket by indicating ICICI bank stock and now the entire stock market is in doldrums due to various factors. All these operators work in cahoots with each other to bring the stocks down by overselling it so they could be bought again.
Good example is NSE
Sep 14th – It was at high of 11,535
Oct 11th –  It's at a low of 10,222
If you are looking at investing in Stock Market follow these rules
Don't do intraday trading
Don't trade in futures
Don't invest in A List stocks  or stocks advised by brokerage firms
Invest for long terms and not for short term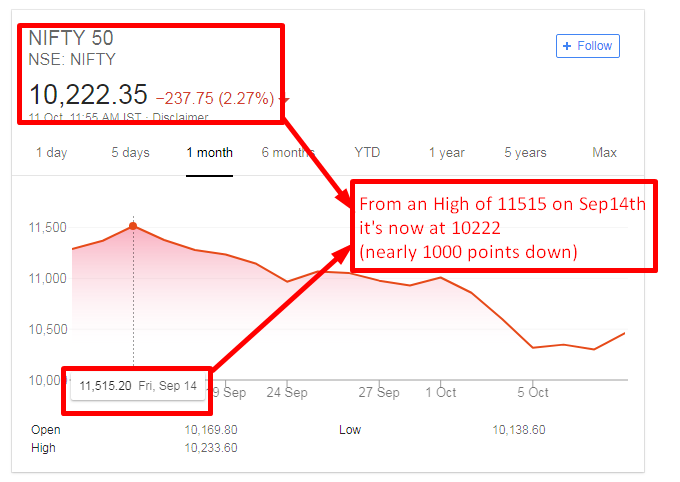 You may also like...