How to link Aadhaar with PAN?
IncomeTax Department has made it mandatory to lin Aadhaar with PAN.Let us see how to do it instantly via online in this post
Step 1: Go to site https://www1.incometaxindiaefiling.gov.in/e-FilingGS/Services/LinkAadhaarHome.html
Step 2:  Enter your PAN , Aadhaar, Name details as shown and Click on Link Aadhaar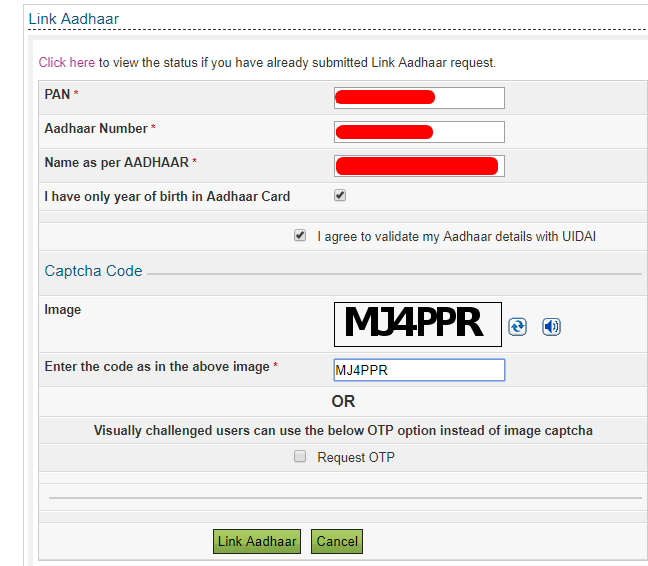 Step 3: Once you have clicked on Link Aadhaar, A message saying "Aadhaar linking status can be verified" from the homepage would be displayed.
You may also like...