What are InOperative PF accounts?
Accounts which are dormant to any of these reasons below are called "InOperative Accounts"
Member has not withdrawn money within 3 years  after leaving the company
Member has died before 36 months  but the claim has not been filed or settled
Amount remitted to a person has been undelivered or not have been claimed back
Employer has not made any contribution to the account (for 36 months)
Any amount due to a member from the Employer which has not been settled after the claim
Under all these circumstances the PF account will become an "Inoperative Account" 
Interest would be never credited to an InOperative account !

See how to withdraw money from an InOperative account  – How to withdraw money from InOperative account 
EPFO's InOperative Description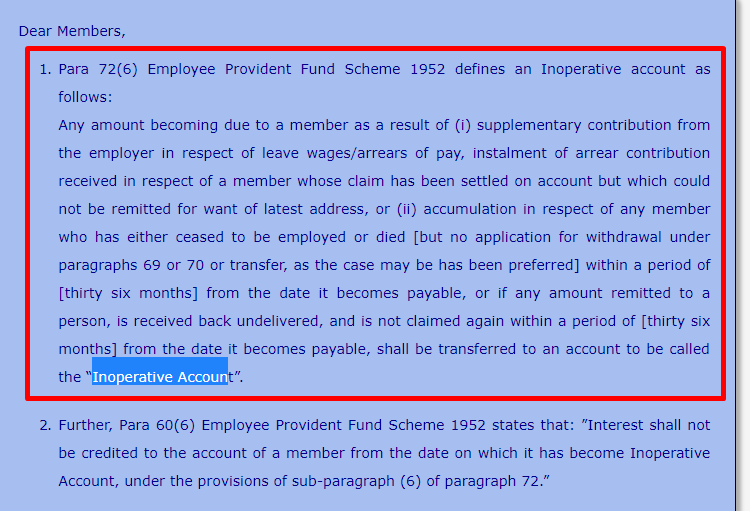 You may also like...