How Amazon and Flipkart cheat Indian people with Fake discounts during "Big Billion" days!
It has been long suspected that Amazon and Flipkart cheat people by offering Fake Discounts and here is a complete proof how the sellers ramp up prices and then offers FakeDiscounts to lure the people!
Amazon
Actual price of the product is never more than 400 when I bought it on July
Now the price is listed 999 and then sold at 349!! (A Fake discount of 65%)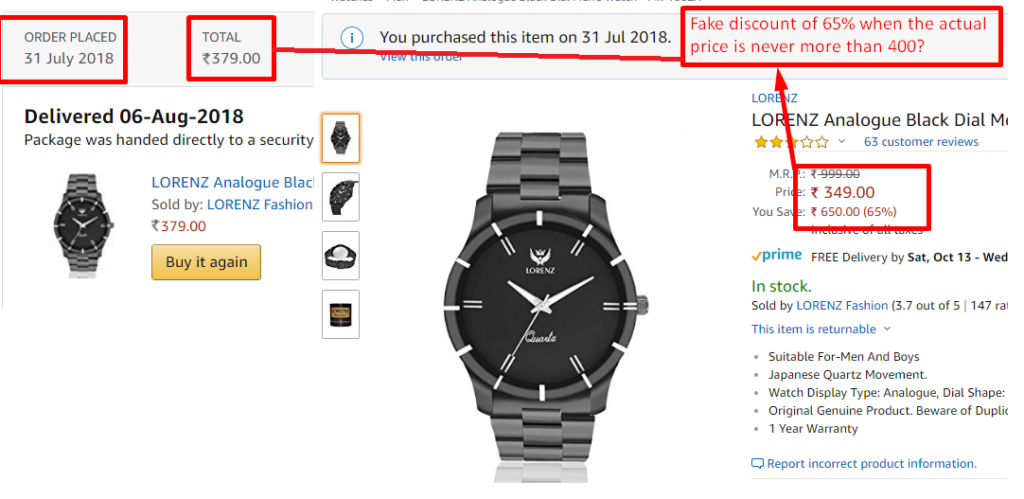 Flipkart
Flipkart does the same with product is listed at 1099 when actual prices is 495
The same being sold at 445 now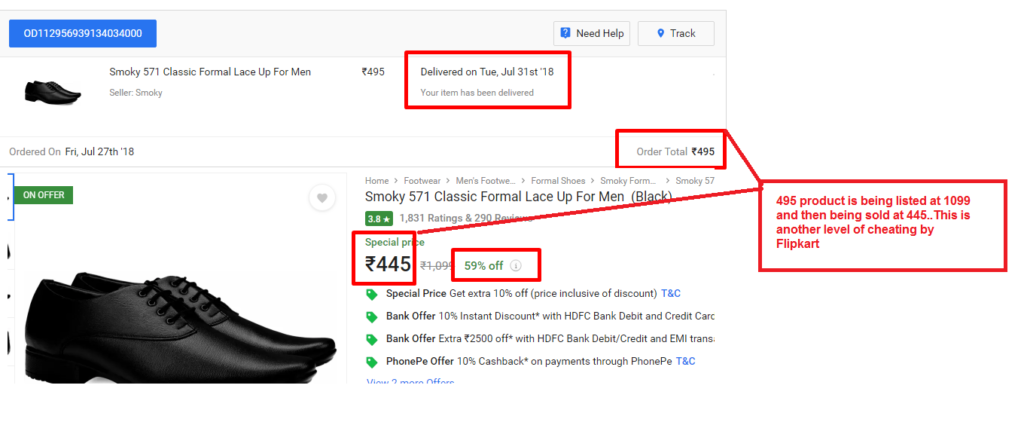 You may also like...